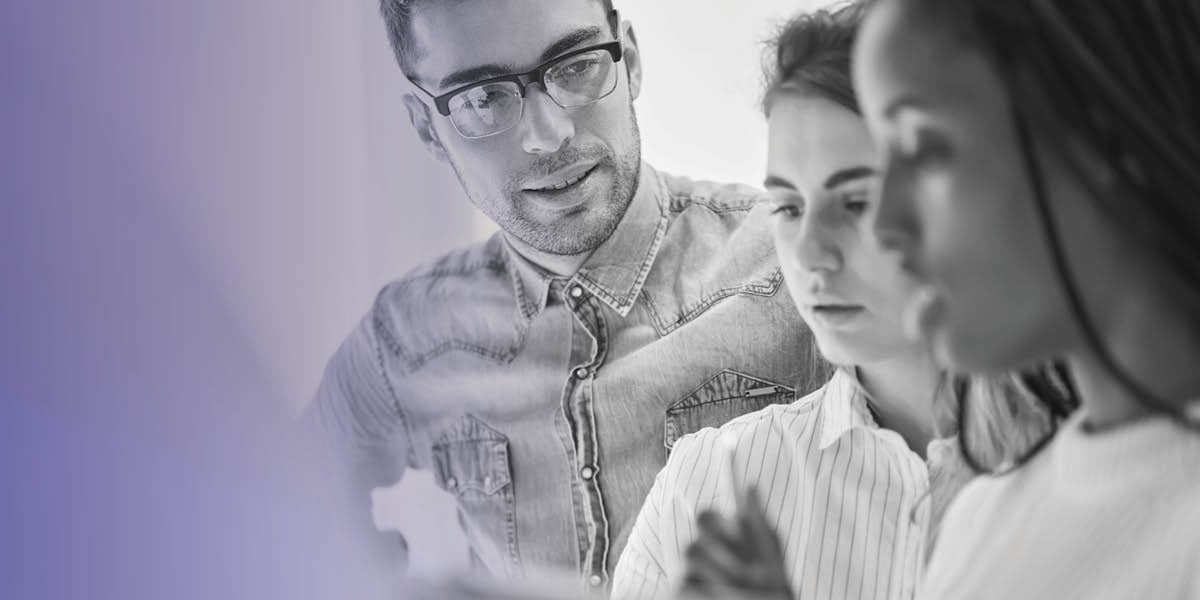 Since being founded in 1930, Old Dominion University (ODU) has grown to provide over 90 bachelor's programs for both in-person and online students. With over 24,000 annual students, ODU focuses on offering a rigorous, high-quality education. One aspect of this is providing in-person and online students proctoring options to best accommodate their unique needs.
However, one of the challenges experienced as ODU developed several different proctoring methods had been that each had its own way of providing instructors and proctors the information they needed to manage and administer exams.
For example, when it came to proctoring written exams at an on-campus or local testing center, a separate and unique complex process was required. Instructors would email the exam to the proctors. Then, once the proctor received the written exam, they would print it out and give it to the student. After the student completed the exam, someone would later have to pick up the stack of exams and deliver them to the instructors' offices. In other instances, emails were passed back and forth between proctors and instructors to handle the exam specifics. This process was not efficient for any of the parties involved.
Ultimately, ODU needed a way to centralize all of their proctoring solutions, including a process for written exams, at the enterprise level in an efficient and secure way to best meet the needs of a growing online student population.
Take a look at our case study below to learn how ODU was able to optimize efficiency, create security, and accommodate all learners through SmarterProctoring. Want to read it on the go?
The Solution to Optimizing their Proctoring
After working with SmarterServices' SmarterProctoring system on a small scale for over a year, ODU wanted to take their proctoring to the next level. The University requested a solution for written exams and a streamlined solution for the proctoring management process of their online, local, and on-campus testing centers.
As explained by the university, previously there was no comprehensive solution identified that met ODU's specific needs. They were unable to significantly reduce manual tasks for their instructors, proctors, and students while still protecting the integrity of those involved.
Working collaboratively with Old Dominion University, SmarterServices got to work. They started building a solution within their SmarterProctoring platform to support the written exams process. Upon completion of the solution, if an instructor wanted to provide a paper-based exam, the exam was simply uploaded to SmarterProctoring. The proctor would then be able to download and print the exam through SmarterProctoring. Once the exam was finished, the proctor securely scanned the student-specific completed exam back into the system. Instantly, the system generated an instructor notification indicating that the exam was ready to be reviewed. This written exam solution combined with the streamlined testing center solution created a cohesive, secure, and easy-to-use proctoring solution no matter which modality a student was required, or chose, to use.
The Benefits of Using SmarterProctoring
With SmarterProctoring, ODU received a flexible and credible way to manage and administer proctored exams, whether it was face-to-face or through online proctoring modalities. SmarterProctoring eliminated the manual tasks of instructors and proctors going back and forth to coordinate an exam. It also eliminated the task of students finding, scheduling, and coordinating with their instructors about their proctored exams. Overall, it enabled students to be self-sufficient while reducing the administrative tasks of instructors.
SmarterProctoring also offered ODU a safe and reliable testing experience for all of their students, instructors, and proctors. No longer were students' exams emailed back and forth between instructors and proctors, or hand-delivered by others. A reliable testing experience was obtained through the use of a 100% browser-based web application that serves as the single point of truth for all proctoring communication right from within the LMS.
By implementing SmarterProctoring, Old Dominion University received a proctoring solution that offers accommodations to all learners, instructors, and proctors, no matter their circumstances.
Take This Case Study On The Go!
Want to take this case study on the go or share it with your colleagues at your institution?
To learn more about SmarterProctoring, click here to visit our website or schedule a demo with us.