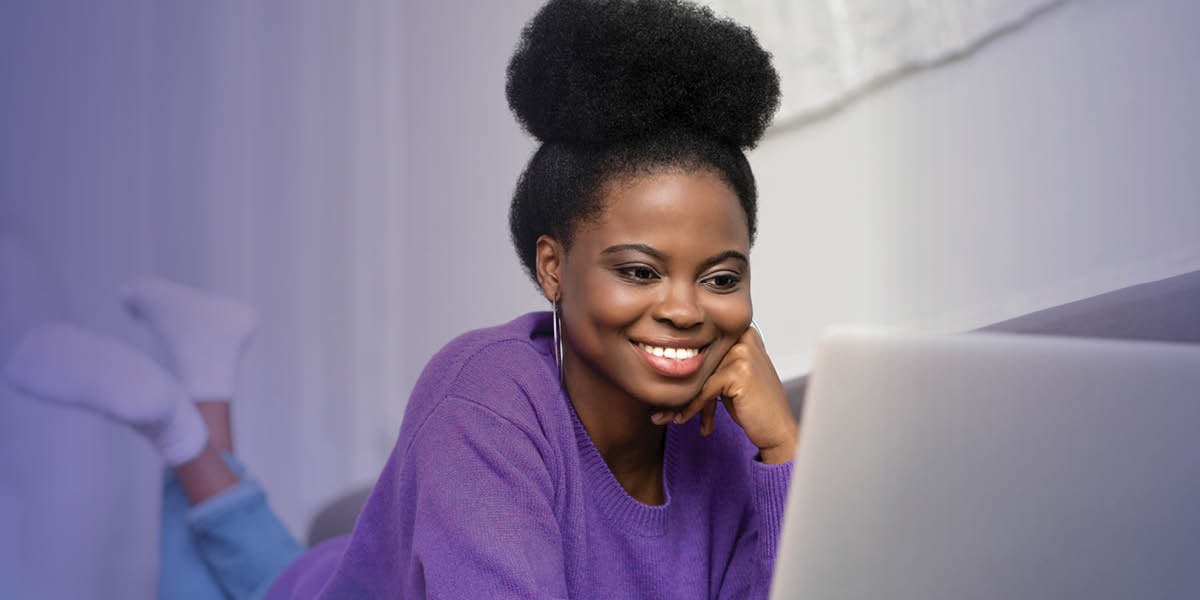 Florida State College at Jacksonville (FSCJ) is well established in the eLearning arena. With over 45,000 combined in-person and online students annually, having a logical way for students to schedule exams was a key factor in their success as an institution. But as COVID-19 hit, proctoring through a pandemic provided new obstacles to navigate through in order to accommodate all learners and instructors.
Before the pandemic, FSCJ had been working with SmarterServices through the SmarterProctoring platform. Ultimately, this allowed their online students to easily schedule their exams at one of FSCJ's campus testing centers.
As plans were in place to soon enable SmarterProctoring throughout the institution within both online and on-ground courses, COVID-19 broke out. This caused everything and everyone to be shifted online immediately. FSCJ was then faced with the obstacles of transitioning in-person students online, closing their on-campus in-person testing centers, and determining whether to pass a new proctoring fee onto the students as an added cost of their courses.
Check out our case study below to learn how FSCJ was able to quickly adopt SmarterProctoring Automated Proctoring as a solution to accommodate all of their students and instructors. Want to read it on the go?
The Solution to Accommodating All Learners and Instructors
"We had academic continuity plans in place for things like hurricanes, but no plan could come close to knowing what to do during a global pandemic," explained Rich Turner, Associate VP of Academic Operations at FSCJ. "We needed to move quickly and respond early to this situation with a proctoring solution that would work for all of our students and faculty members."
In order to create an environment that accommodated both students and instructors in the best way possible, Turner brought together the dean who oversaw online learning, all of their assessment managers, and other key members of the institution to quickly deploy a proctoring solution that would accommodate all members using the platform.
As the college deliberated, they assessed five different proctoring systems, including continuing with SmarterServices' SmarterProctoring and adding Automated Proctoring as an option. Upon evaluation, they found that continuing with SmarterProctoring would be the best option for their institution.
Due to the agility of the team at SmarterServices, they were able to quickly adjust their previous plans to integrate SmarterProctoring Automated Proctoring throughout the whole institution in order to accommodate FSCJ's particular needs. At this, the college worked together with SmarterServices to implement:
SmarterProctoring Automated Proctoring into their current LMS.
A secure SmarterProctoring Automated connection for students to test from home on Macs, PCs, and Chromebooks.
Access for instructors to view potential exam session incidents in their SmarterProctoring dashboards.
A cost-effective solution for the college and their students.
And more.
The Benefits of Using SmarterProctoring
"We chose SmarterProctoring Automated Proctoring not only because of the great relationship that we already had with them, but because we felt it would be the easiest solution to use if we ever needed to quickly transition back to in-person learning," stated Turner.
With SmarterProctoring, FSCJ received a flexible and credible way to manage and administer proctored exams with support for face-to-face and online proctoring. No other proctoring platform allowed their institution to change proctoring options and add/or remove choices for students, even in the middle of the semester.
Additionally, SmarterProctoring also integrated with their current LMS, helped to eliminate manual tasks for instructors, allowed students to set up exam times that worked well for them, and ensured that their institution could offer a safe and reliable testing experience for all students and teachers.
Along with that, it was a cost-effective solution for the college. With flexible pricing options, they only paid for the type of testing management that best-suited their faculty and student exam preferences. Instead of potentially having students pay an extra fee to cover a remote proctoring service, FSCJ was able to pay the difference in order to reduce the cost of education for their students.
With the unknown weight of what the year would continue to bring, FSCJ was able to quickly adapt with the help of SmarterProctoring to provide a flexible, easy-to-use, cost-effective proctoring solution for all of their students and instructors.
Learn more and take this case study on the go!
Want to take this case study on the go or share it with your colleagues at your institution?
To learn more about SmarterProctoring, click here to visit our website or schedule a demo with us.