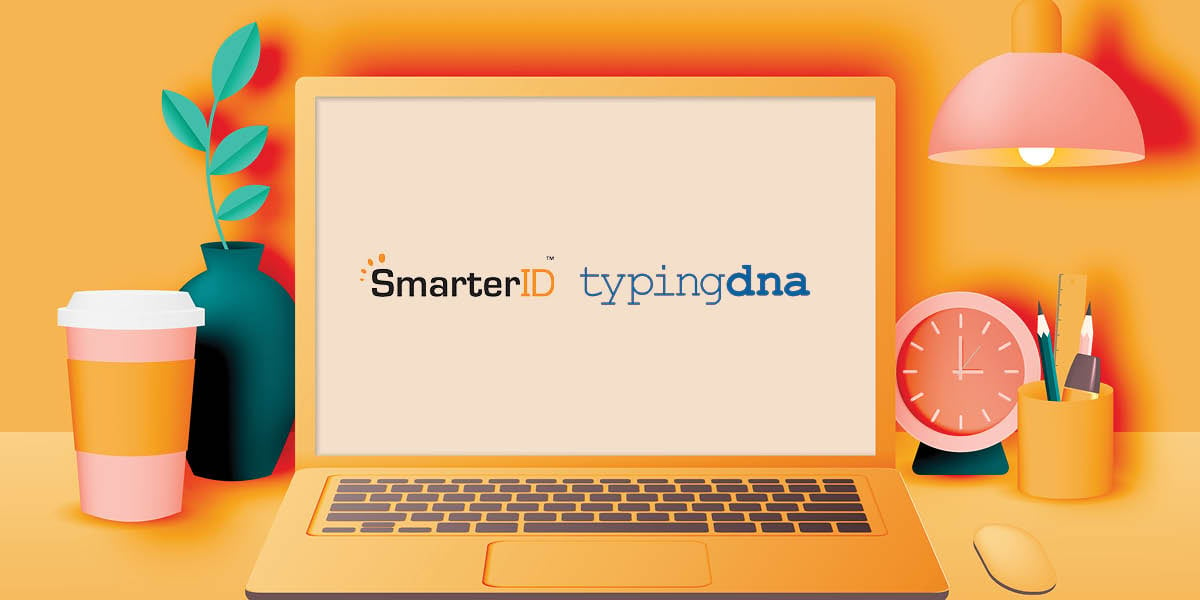 In the wake of shifting traditional in-class courses to online, authenticating students via webcam during online courses poses multiple security and ADA compliant challenges for schools around the world. However, we're excited to announce our new partnership between our user authentication system, SmarterID, and TypingDNA to offer greater accessibility and security to institutions and their students when it comes to user authentication in the online classroom setting.
TypingDNA is a behavioral biometrics company, protecting online users based on how they type on their keyboards. Typing biometrics is used to passively authenticate users, both customers, and employees, offering a stellar user experience without the need for additional hardware. TypingDNA captures users' typing behavior consisting of timings between the keystrokes and uses proprietary AI algorithms for identity validation, risk-based authentication, and fraud prevention.
Previously with SmarterID, schools were able to authenticate students via facial recognition software. Now, with their latest TypingDNA integration, schools and students have the option to either authenticate via facial recognition or through their unique typing biometric.
By offering an option to authenticate students via their typing biometric, it provides an extra layer of privacy, credibility, and confidence for both institutions and students alike. With TypingDNA, no webcam is necessary to authenticate a user. Not only does this keep the student's surroundings confidential, but it also provides students with another option to authenticate themselves. This plays an important part in online learning accessibility due to the potential lack of access to a webcam, are unavailable to access a webcam due to a disability, or if the student experiences performance anxiety while appearing on a webcam.
"As the shift to online learning will continue to increase, we're excited to incorporate TypingDNA with SmarterID to offer greater security and accessibility while helping institutions around the world maintain their high credibility standards," explained Jason Fill, CEO of SmarterServices.
TypingDNA's CEO Raul Popa added, "We are thrilled to partner with Smarter Services and maintain the integrity of online assessments and protect education institutions' reputation. TypingDNA's innovative and secure typing biometrics technology is less invasive than other identity verification methods enabling students to authenticate in a frictionless manner."
Want to share this announcement?