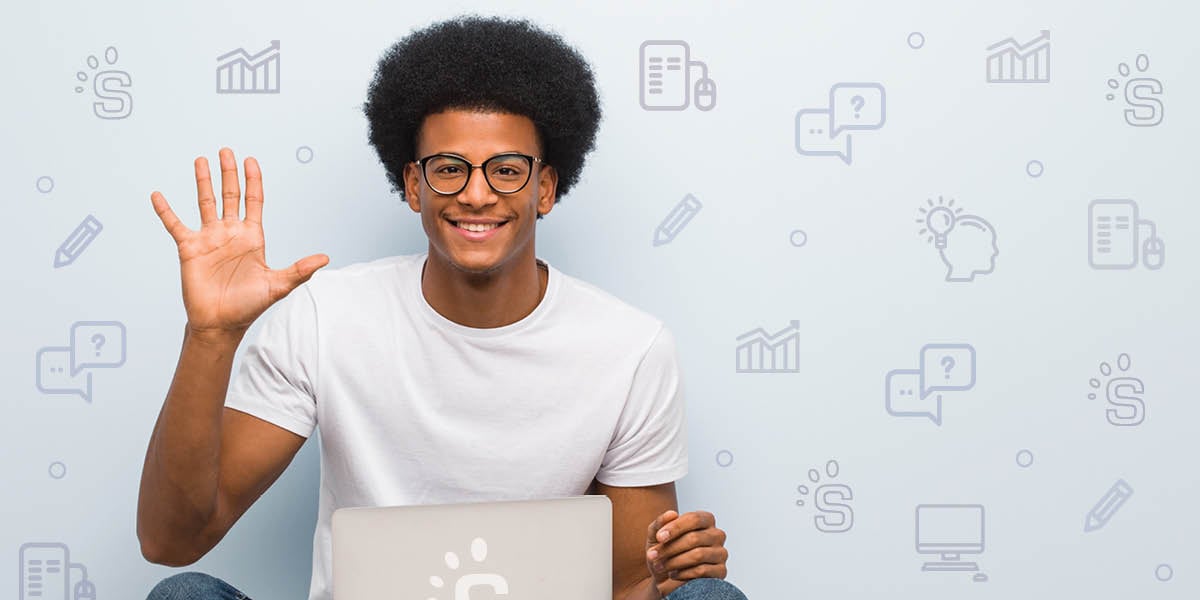 Most students will take a web-enhanced, hybrid, or online class at some point in their college career. With today's current circumstances, a lot of students are already being thrown into this reality whether they are ready or not.
In my previous blog, I provided 8 simple factors that each student should be measured on in order to provide them with the information and resources they need to succeed during an online class. They included:
Life Factors
Individual Attributes
Learning Styles
Technical Competency
Technical Knowledge
On-Screen Reading Rate and Recall
Typing Speed and Accuracy
LMS Competency
For a deep dive into each of these factors and how to measure students through SmarterMeasure, I suggest you click here to check out this blog.
Although measuring your students is just one part of the equation. So, what should you do after you've measured your students on these factors? Take a look at these 5 key things your institution should be doing in order to help your students create continued success.
1. Discuss the Data with the Students
While it is important to measure student readiness, stronger benefits are realized when someone at the school discusses the results of the assessment with the students. This conversation could come from a faculty member, a guidance counselor, or an admissions officer. Discussing a student's SmarterMeasure results with them will then prompt students to read and reflect upon their scores.
One way we've seen schools discuss the data with their students is through scheduling brief, individual meetings with those students who may need help first. Another way we've seen schools prompt discussion around the data is through assigning either a reflective paper and/or discussion board questions in the course.
Discussing and evaluating the results of a student's SmarterMeasure assessment is a great way to help the student acknowledge their strengths and weaknesses while ensuring that they receive any necessary resources or guidance along the way.
2. Record Your Students' Thoughts about SmarterMeasure
After a student completes SmarterMeasure, one thing your institution should do is provide them with a brief survey with questions about their experience. Recording their answers can be useful information to both administrators and institutional leaders to aid in making improvements, justifying renewal costs, and verifying that the students are receiving benefits from using the tool.
We suggest including the following questions in the survey:
To what degree did you find SmarterMeasure helpful?
Would you recommend SmarterMeasure to other students?
Would your results from SmarterMeasure influence your decision about which courses to take in the future?
Did you or will you look at the resources suggested by SmarterMeasure to help you improve your skills?
What changes to SmarterMeasure would you recommend and why?
What thoughts or comments do you have on the experience of taking SmarterMeasure and reading your results (For example, what surprised you, what did you find interesting, etc.)?
When you ask your students the questions above, your institution is able to gain even more valuable insights as to how SmarterMeasure is impacting the students.
3. Analyze the Data
While SmarterMeasure scores can be greatly informative to individual students, they also can be quite informative in aggregate. For example, instructional designers would be interested in learning about the dominant learning styles among your student population. Information technology leaders would also be interested in data about levels of technology competency, internet access speeds, and computing equipment.
Once you measure your students, we suggest that you analyze the data you receive to best grow your institution and create future success within your departments.
4. Integrate the Data
What good is data if it's not put to proper use? After you measure your students, we suggest integrating an individual's results into their student profile on your information system. This allows for both teachers and administrators to view the data and assist the student in the best way possible.
SmarterMeasure currently integrates with most learning management systems including Blackboard, Canvas, Desire2Learn, and others. SmarterMeasure is also capable of using free APIs and Webhooks to automate the transfer of data from SmarterMeasure to your student information system or other third-party software.
Integrating your data will help you get the most out of what you measured in order to make better decisions on how to assist your students.
5. Conduct Research Based on the Data
After utilizing SmarterMeasure data, we encourage schools to conduct research using that data, then publish their results of their research in case studies, peer viewed journals, or presentations at conferences.
So, what kind of research can be conducted from SmarterMeasure data? Here's an example from Middlesex Community College. Previously, they were experiencing high failure/dropout rates in their online courses. For the two years prior to using SmarterMeasure their dropout rate in online courses was 33%. However, in their study, they administered SmarterMeasure to their students while following up with them about their opportunities for improvement. In the first year, their dropout rate was reduced by 5% and the second year by 7%.
Conducting research on SmarterMeasure's data not only allows institutions to see the true value of measuring their students, but also provides valuable insights to the community about improving higher education as a whole.
How to Get Started
Measuring your students through SmarterMeasure is just one part of the equation. After you've measured, make sure your institution is taking these 5 steps to help both your students and your school improve, grow, and create continued success.
Get started by learning more about SmarterMeasure or requesting a demo from one of our trained team members by clicking here.