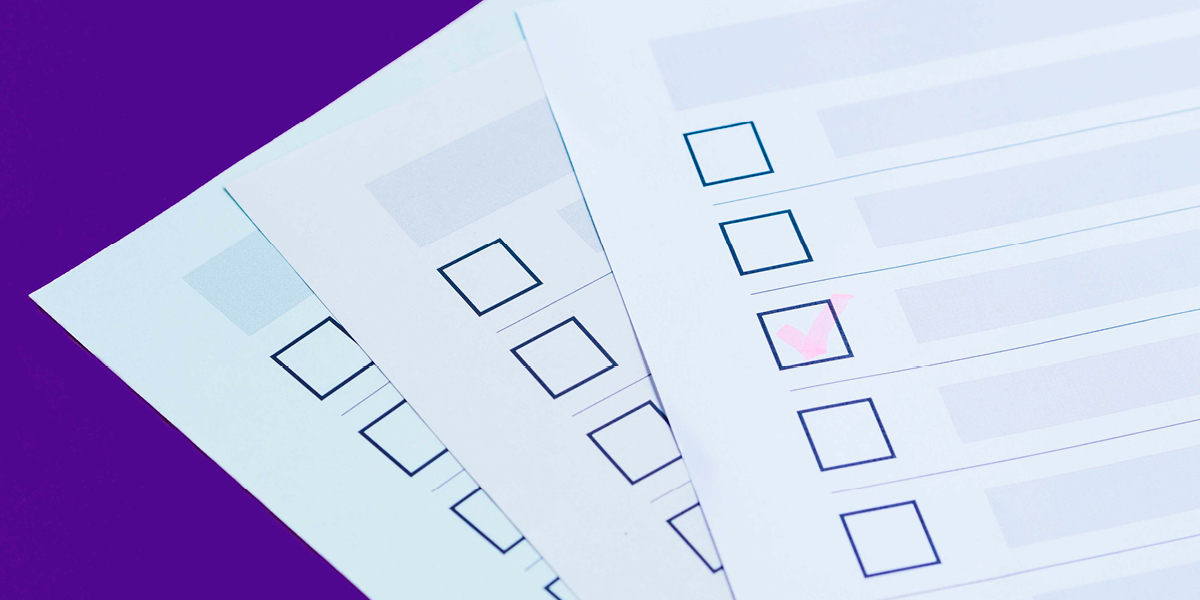 Shopping for virtual proctoring services can be confusing. There are several proctoring companies that provide parallel services. It is similar to shopping for banking services. Think about the services that banks provide. They are all pretty much the same — checking accounts, savings accounts, loans, safe deposit boxes, etc.
To make matters even more confusing, each of the proctoring companies tends to use their own terminology to refer to their features and functionality.
To help you understand the virtual proctoring options that are available in the SmarterProctoring platform, this blog will provide you with an easy-to-follow comparison of the virtual proctoring modalities available.
Check out the video below to learn more or keep scrolling to read the blog overview for more information.
Blog Overview
Who is SmarterServices?
First, who are we? Our company's name is SmarterServices. We were founded in 2002 which makes us the oldest of the proctoring companies. Over our history, we have served millions of students from over one thousand institutions. We provide three products – SmarterProctoring, SmarterID, and SmarterMeasure. This blog is referring to only SmarterProctoring.
What is SmarterProctoring?
So, what is SmarterProctoring? It is a multi-modal proctoring process management system. That is a mouthful. What do we mean by that?
Remember when I said that the services of most banks are similar? Well, what if there was a bank that in addition to being a bank, also sold some grocery items. When you stop at that bank in addition to withdrawing some funds, you could also conveniently pick up bread and milk.
Well, one thing that differentiates SmarterProctoring from the other proctoring companies is that in addition to the standard forms of virtual proctoring, our platform also allows you to manage four types of face-to-face proctoring as well. This is really useful to students who due to needed accommodations for disabilities or just personal preference, prefer to test in a face-to-face environment.
Without ever leaving the course in their LMS, students can schedule in the same place for face-to-face proctoring as they do for virtual proctoring. If a school is not using SmarterProctoring then there can be a confusing array of web-based forms, emails, spreadsheets, and Post-It notes that are used to coordinate face-to-face proctoring.
The face-to-face modalities that the SmarterProctoring platform manages are collegiate and professional testing centers, proctoring professionals such as HR Directors at corporations, and instructor as proctor. But the topic of this blog is not face-to-face proctoring, it is about differences in the virtual and hybrid modalities.
Virtual Proctoring Options
The Automated Virtual Proctoring engine within SmarterProctoring is the foundation of all other forms of virtual proctoring. All the features and functionalities that are included in automated virtual proctoring are a part of the other virtual modalities which include:
Record and Review
And finally, Live Virtual Proctoring
How Anomaly Detection Works
It may be helpful for you to understand how the Automated Virtual Proctoring engine is the foundation of all other modalities if you see it in action. Watch this two-minute video section to see how anomaly detection works.
A Comparison of Virtual Proctoring Modalities
This table illustrates a comparison of features across the various forms of virtual proctoring.
First, recognize that the Automated Virtual Proctoring engine is the foundation of each virtual proctoring modality. For each form of virtual proctoring the following functions of the automated engine are operating:
The test taker's face becoming missing
Another face appearing
A different face appearing
Voices being heard
Blocking any computing activity outside of the browser
Recording the webcam, screen, and audio,
Performing a room scan if requested
Allowing only one screen (and not multiple monitors)
Preventing additional tabs from being opened
Disabling printing
Preventing from using the clipboard and not allowing right-clicking
Blocking other extensions and developer's tools
And finally, verifying the test taker's ID
Recognize that all of those features listed above are present in all forms of SmarterProctoring's virtual proctoring. Also present in all forms of virtual proctoring is that the entire exam session is recorded and user support is available 24/7/365.
There are differences in the various forms of virtual proctoring when it comes to when and by whom any anomalies are reviewed. For Automated Virtual Proctoring, someone at the institution (often the faculty member) receives an anomaly report and does the review to determine if academic misconduct is present.
For Hybrid Virtual Proctoring, someone from the institution (which could be the faculty member, testing center employee, teaching assistant, or eLearning staff) monitors the session in real-time aided by the artificial intelligence.
For Live, Virtual Proctoring, a professional proctor who is a SmarterServices employee is monitoring the session in real-time.
For Record and Review, a professional proctor who is a SmarterServices employee reviews all anomalies but does it after the session has been completed.
Because a live person is monitoring the testing session in real-time for hybrid virtual proctoring and live virtual proctoring, if academic misconduct is detected, they have the capacity to intervene and stop the exam if necessary. This is not available for Automated and Record and Review. For many institutions, this is an important factor.
All modalities, except for Automated Virtual Proctoring, have the benefit of human nuance making the determination regarding anomalies. This is helpful in circumstances such as a child walking into the testing room which would be flagged as a multiple face anomaly, but the human reviewer could immediately ascertain that it was not an incident of academic misconduct, and the exam would not be interrupted.
Students are required to schedule in advance the two modalities which require a live human to monitor them – Hybrid Virtual Proctoring and Live Virtual Proctoring. But it is also true that for these two modalities the live human can communicate with the student in real-time during the exam if needed.
Finally, Automated Virtual Proctoring is the least expensive since no human is involved. Hybrid Virtual Proctoring is the same cost to the institution, but planning will need to be done for the time of the person from the institution that will be doing the review. Record and Review is less expensive than live virtual proctoring since the professional review takes place after the exam.
Which Modality is Right for You?
So, which proctoring modality is right for you? One benefit of using SmarterProctoring is that we do not force you to use only one modality. Other proctoring companies may only sell Automated or Live Virtual Proctoring. At SmarterServices, we feel that proctoring should not be a one-size-fits-all approach. We also recognize that faculty need proctoring options based on the rigor of the exam. Students also need options based on cost and personal circumstances.

SmarterProctoring is the only proctoring service that provides eight choices of proctoring modalities — four face-to-face, three virtual, and one hybrid.
I trust that this blog has provided some clarification on the differences in proctoring modalities. We would love to be your proctoring provider. If you're interested in seeing a SmarterProctoring demo, please contact us and we'd be happy to help.