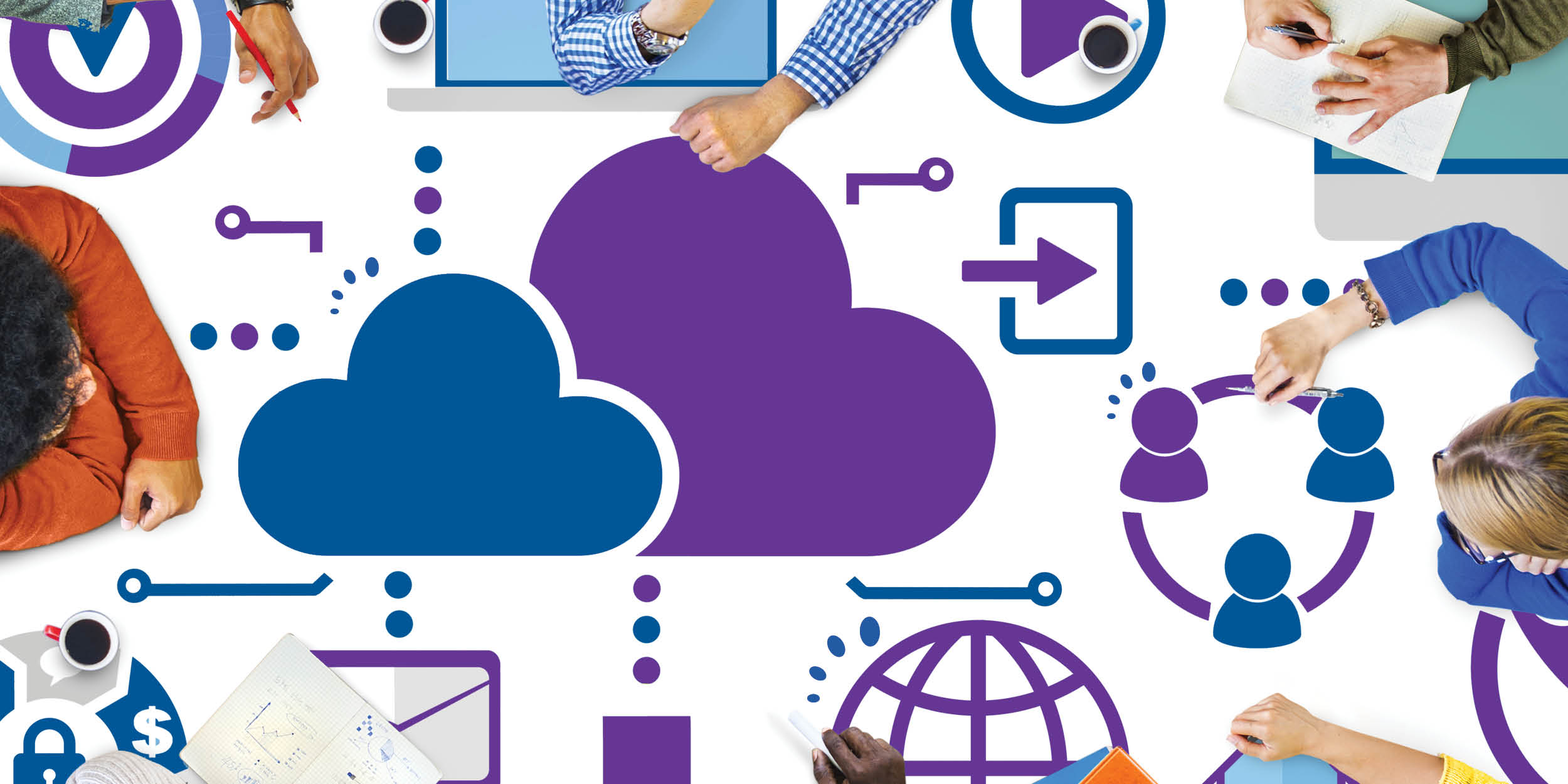 More students are now studying online than ever before. One reality that schools are recognizing is that assessment of learner mastery is a key component of eLearning. Diligent students are eager to demonstrate their level of mastery and they deserve to be able to do so in a secure, controlled environment that validates their responses. But not all proctoring modalities are the same. They are certainly NOT "one size fits all."
Watch this short 2-minute video to learn the reasons why proctoring is not "one size fits all" and a full-spectrum solution for this problem.
Don't want to watch the video? No problem! Take a look at the written video summary below.
Video Summary:
There are four reasons why proctoring is not "one size fits all" when it comes to teachers and learners. Take a look at the four reasons why below.
1. Choices:
When it comes to providing this proctor testing environment, both students and teachers often desire choices. No one likes to be told that there is only one way that they can do something.
2. Exam Rigor:
Faculty members desire proctoring choices based on the nature of the exam. Some assessments such as final exams are high stakes and should require a very high level of monitoring. Other assessments, such as quizzes and unit level exams are lower stakes and a lower level of exam monitoring could still produce an acceptable level of deterrent.
3. Level of Deterrent:
We surveyed students and faculty to determine their perceptions and attitudes towards proctoring. One survey question asked students to rank their perceived level of deterrent cheating across multiple proctoring modalities. Take a look at the data below: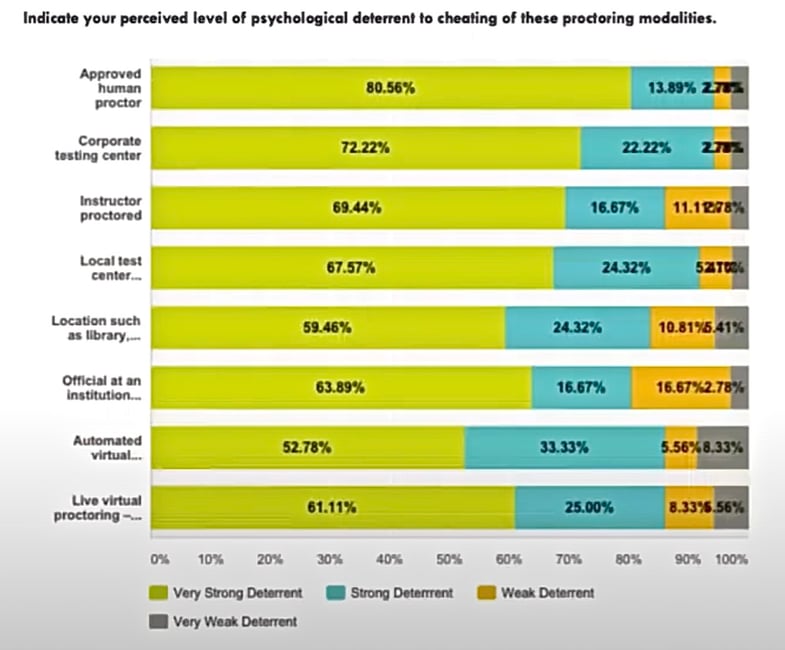 Students ranked an approved human proctor who would be someone like an HR director at a corporation who is watching them one-on-one as the highest level of deterrent. This was followed closely by a testing center, then followed by the instructor themselves proctoring the exam. The lowest level of deterrent was automated virtual proctoring.
4. Testing Environment:
Students may prefer proctoring modality options due to personal preferences or the need for accommodations. Some students feel uneasy knowing that they are being monitored via webcam. Other students could be embarrassed by the appearance of their home environment and desire not to be tested at home via webcam. Some may not have the needed webcam, microphone, and high bandwidth internet connection.
A Solution with a Full-Spectrum of Options:
SmarterProctoring does not limit your students nor faculty but can provide them with a full spectrum of proctoring modalities including:
Instructor as a proctor
Collegiate of professional testing centers
Proctoring professionals
Automated record-and-review proctoring
Live proctoring
It takes a holistic approach that gives institutions the ability to streamline, centralize, and standardize exam scheduling and monitoring processes from within a single platform.
Overall, due to the choices needed, different levels of exam rigor, the level of deterrent, and a student's preferred testing environment, proctoring is not "one size fits all." Instead, proctoring should offer multiple modalities for all learners and faculty members.
Want to know how SmarterProctoring can do that for your institution? Click here to book a demo with us!