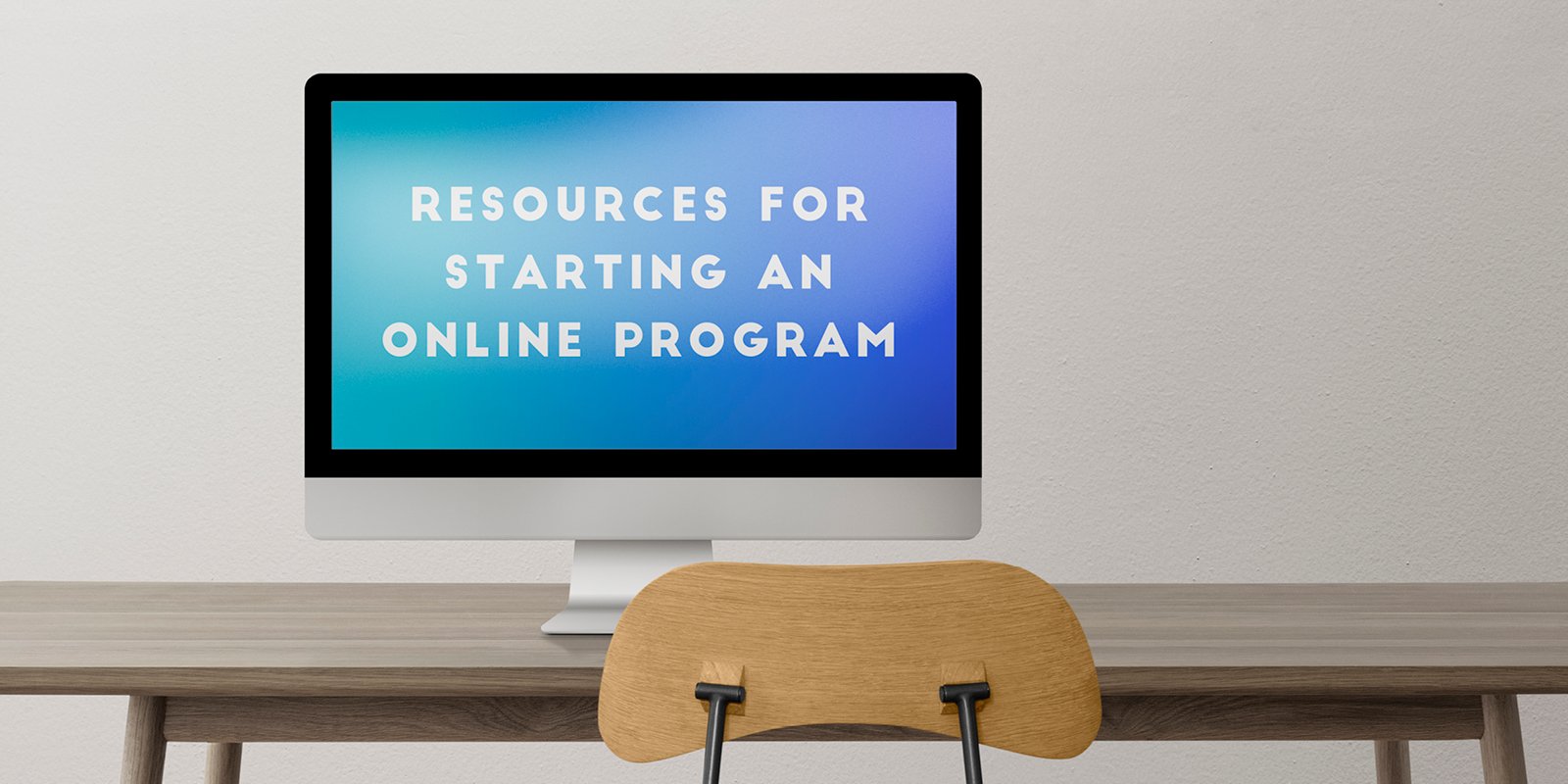 Whether your school is looking to start or improve your eLearning offerings, a question educational providers commonly ask us is, "What resources do I need to do eLearning well?" This blog and video will cover what some of those resources are.
As we at SmarterServices are regularly in conversation with many education providers, we are hearing some common comments regarding distance learning. Several schools have recently stated something like, "Before the pandemic we were not really interested in providing eLearning at all or at least not at a large scale. But during the pandemic we were forced to provide eLearning to all of our students. Now, after the pandemic we are interested in doing a really good job at providing eLearning."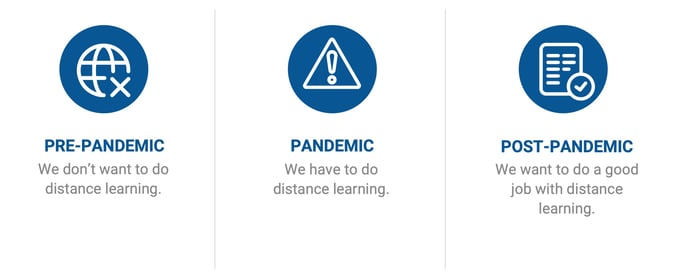 Top Five Resource Categories
SmarterServices provides assessment integrity resources to many different types of schools. Many of them are typical community colleges or universities. Others are professional education providers such as real estate schools. Many of these education providers have been providing eLearning for some time and now to remain competitive they need to professionalize their services. Others are newer and need to basically start a serious eLearning program. Whether your school is looking to start or improve your eLearning offerings, a question that is frequently asked to us is, "What resources do I need to do eLearning well?"
The next part of this conversation typically turns to a decision about the resources they need to be successful as an eLearning provider. While there are certainly more than five resources needed, upon upon reflection, here are the top five resources that schools are asking us for guidance concerning: Instructional Platform, Instructional Design, Learner Readiness, Academic Integrity, and Learner Support.
Choosing a Learning Management System
One of the first and most impactful decisions that must be made when professionalizing an eLearning program is which learning management system to use. The importance of this decision cannot be overstated. Many schools select an LMS based on very little knowledge of what one even is.
With so many learning management systems on the market, how do you make a wise decision? First, know yourself. Do a purposeful analysis of the needs you have for a learning management system. For example, are there any regulatory requirements that you must meet such as mandating time in an online course? Or do you need to be able to export data such as grades to a third-party system?
Some of the most important questions you need to ask yourself is about the learners you will be teaching via the LMS. What are their ages? What is their general level of technical competency? Are they more likely to connect with the course using their phone or a computer?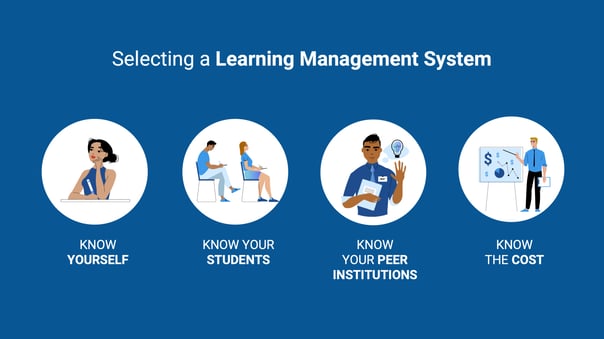 As you are comparing platforms, strive to identify the features that you will actually use. Most of us drive vehicles that have buttons on the dashboard that we don't even know what they do. Make sure the platform has all the features you will need, but control cost by not overbuying a system with too many bells and whistles.
When it's finally time to compare different learning management systems, it is recommended that you first talk to your peers. Find educational institutions similar to you and ask them what they like and don't like about their LMS.
Finally, after you have considered information about your needs, your audience, and perspectives of your peers, make a list of three to five LMS providers. Reach out to them and request a product demonstration. If a company is not quickly responsive to your request, then eliminate them as they are also likely not to be responsive to your requests later as a client.
During the demonstration, try not to become enamored by lots of bells and whistles, but ask the vendor to emphasize the benefits that the software can bring to your organization. Make sure that they understand the size and scope of your school so that they can customize their presentation to best fit your program. Of course, one of the final and very important considerations is cost. Explore different pricing options such as an annual license vs. a price per user license.
Creating Online Courses
Once you have your LMS in place, you can then begin to design your online courses. Please, please, please don't think in terms of just "putting your course online." It is true that during the pandemic, many institutions started offering eLearning for the first time. But the product that was delivered was often Emergency Remote Instruction, not a well-crafted online course.
Effective online instruction is planned from the beginning and designed to be online. It is typically crafted over a period of several weeks or months, ideally by a team of instructional designers and subject matter experts. Compare this to Emergency Remote Instruction which was defined by EDUCAUSE as "a temporary shift of instructional delivery to an alternate delivery mode due to crisis circumstances. It involves the use of fully remote teaching solutions for instruction or education that would otherwise be delivered face-to-face or as blended or hybrid courses that will return to that format once the crisis or emergency has abated. The primary objective in these circumstances is not to recreate a robust educational ecosystem, but rather to provide temporary access to instruction and instructional supports in a manner that is quick to set up and is reliably available during an emergency or crisis."
Similar to the fact that you had to have a budget for the LMS, you need to budget to pay instructional designers and possibly subject matter experts to properly design your courses. Sure, there is very intuitive software available now for online course creation, but professional instructional designers understand adult learning theory and are experienced experts of properly conveying information that would otherwise be disseminated in your classroom.
Promoting Learner Readiness
As you are getting your platform and your courses ready, it is time to turn your attention to your learners. Due to the increased exposure during the pandemic, eLearning is now more popular than ever. Convenience seems to be key in this post-pandemic world. The Christmas season of 2022 saw more persons shopping online than ever before. Students have also been attracted to the convenience of learning.
However, the fact remains that learning online is a better fit for some students than for others. You are doing the students and your school a disservice if you enroll everyone who signs up without helping them discover and respond to their level of readiness for online learning.
When a school uses a tool such as the SmarterMeasure Learning Readiness Indicator, they are helping the student to go into the online learning experience with their eyes wide open about their own traits, habits, preferences, and skills and what this means for them as an online learner. When their opportunities for growth are mapped to resources for support, this helps students quickly close hte gap before they become frustrated with the online learning experience.
When schools do not help students understand their level of readiness, then students are more likely to become frustrated due to low technical competency, feel isolated due to social learning preferences, and fall behind due to tendencies toward procrastination. When this happens, the student drops out and the school loses revenue.
Fostering Academic Integrity
As an educational organization you have a responsibility. When you confer a degree or credential on a person you are testifying that they have the requisite knowledge to function as a professional in the subject area. You are saying to the world that this person knows what they need to know and can do what they need to do as a professional.
How can you make this bold statement about a learner? The simple answer is through assessment. An exam allows a person to demonstrate their competency. But if the exam is given online, how can you be sure that the person did not cheat?
In some ways if your school is just now starting to offer eLearning or if you are just now starting to professionalize your program, you are better off because an entire industry has emerged over the last decade offering solutions for monitoring students during exams.
Exam proctoring for eLearning courses can now be done either face-to-face or virtually. Thousands of professional and collegiate testing centers exist around the world to serve eLearning students. Some professional persons such as church pastors, education service officers in the military, or notary publics also serve as face-to-face proctors.
Virtual proctoring can be done in two ways – automated or live. Automated virtual proctoring involves artificial intelligence monitoring the student to detect anomalies such as another person being present, the test taker talking, the test taker looking away, someone reading answers to the test taker, etc. Live virtual proctoring provides a real person monitoring the test taker via a video conferencing solution.
SmarterProctoring is the most comprehensive integrity management platform available in that it manages all seven possible proctoring modalities all from within a single interface in your learning management system.
Supporting Learner Success
Finally, one of the most important things you can do as you are professionalizing your eLearning program is to support your students. Recognize that eLearning may still be new to many learners and as such they do not possess the needed technical knowledge and skills. When this happens... if you do not promptly and adequately provide this, then the students could drop out of the course and would very likely never enroll with you again.
Another very important type of supports is what many schools call "success coaching" and it may take many forms. Students may need information about what online courses they should take next. This is often thought of as academic advising. Students may need encouragement to persist. Adult students commonly work full time, have family responsibilities, and other commitments in addition to continuing their education. They may benefit from counseling about how to juggle multiple priorities and avoid bad habits such as procrastination. In this role, success coaches often utilize SmarterMeasure data to enrich conversations with students about their strengths. Finally, depending on the program some students may benefit from career counseling. As an education provider in their profession, they may turn to you for guidance on career related matters.
Just as students may reach out to you as a school for support, you can reach out to SmarterServices for support as well. We have decades of experience in working with over 1000 educational institutions. We are eager to share good practices observed at other institutions as well as case studies and white papers. If we can help you, let us know.