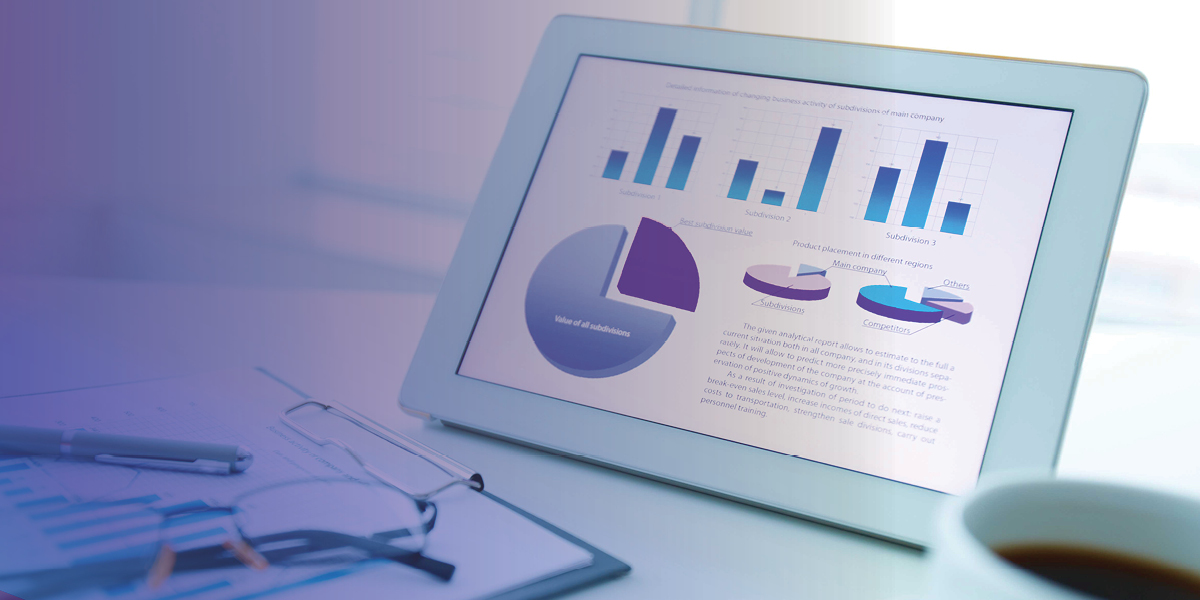 Do you have a fire extinguisher in your home? Hopefully, most people can answer "yes" to that question. Have all persons living in the household been trained on the use of the fire extinguisher? In many families, the answer is likely "no."
A college or university having an Academic and an Assessment Continuity Plan often resembles that of families having a fire extinguisher. Most institutions have them and prior to the pandemic most of them had rarely had to use them. Now, practically all institutions have had to put their academic continuity plans in place and are now reflectively asking important questions about who all was aware of the plan and how effective was the execution of the plan.
At SmarterServices, we were curious about the degree to which assessment continuity was a part of academic continuity plans and also curious about the degree to which faculty are empowered, equipped, and encouraged to be a part of the plan. So, we conducted an Assessment Continuity Survey to find out.
Watch the video below for information about the findings of our survey or scroll down to read the blog summary to learn more.
Blog Summary
Proactively Preserving Teaching and Learning
Academic continuity, as defined by the University of Massachusetts Amherst, is the process of preserving the functions of the academic core of the institution – teaching and learning.
According to crisis management literature, a crisis is a low-probability, high-impact event that threatens the viability of the institution, and is characterized by ambiguity of cause, effect, and means of resolution, as well as by urgency of decision-making. In an effort to mitigate this ambiguity and rush to judgment, the academic continuity planning process should serve to prepare for a more proactive response and mitigate the harsh impact of ad hoc responses to a campus crisis.
To assist schools in being proactive, we offer a free handout titled "Academic Continuity Helpful Resources."
Faculty as First Responders
Back in 2017, prior to the pandemic, Holzweis and Walker of Sam Houston State University provided a study that examined the experiences of their 21,000 students and faculty when their school had to implement its academic continuity for a month due to Hurricane Harvey.
A poignant observation from their analysis was that during a crisis faculty should be considered "first responders." They stated that leaders should recognize that the primary connection students who are now studying online have to the institution is through their academic courses.
When studying face-to-face students have a variety of campus resources to use when they need support, but when online students may not have the same services available. In this case, faculty will likely be the first campus representatives students turn to when they are experiencing a crisis situation and should thus be considered frontline responders.
They reported that students studying online "needed faculty to support them academically and emotionally. Faculty did more than just adjust course schedules and assignments during the crisis. They also called publishers to replace students' lost textbooks, hosted online discussion forums so students could talk about their personal experiences, and even provided rides for students who lost vehicles in the storm."
"Academic Dishonesty and Testing" Study Findings
One vital aspect of teaching and learning that should be an element of an Academic Continuity Plan is assessing learner mastery in a controlled environment – proctoring.
For an article published in the Journal of the National College Testing Association titled "Academic Dishonesty and Testing: How Student Beliefs and Test Settings Impact Decisions to Cheat," 734 students from four institutions were studied about their beliefs and behaviors when testing in a proctored vs. non-proctored environment. The three key findings were:
Students are more likely to engage in cheating behavior in an unproctored setting.
Students are insistent that the responsibility for mitigating the opportunity for cheating be placed on the institution and the instructor.
Students are more likely to state that cheating behaviors in proctored settings are more unacceptable than cheating behaviors in unproctored settings.
These resources conclude that proctoring should be a part of an academic continuity plan, faculty should be empowered as first responders and equipped to assist, and if exams are not proctored, measurements of mastery should not be considered as accurate.
Assessment Continuity Survey Findings
Recently, we set out to learn the degree to which assessment continuity was a part of higher education institution's academic continuity plans. We also looked into the degree to which faculty are empowered, equipped, and encouraged to be a part of the plan.
To answer these questions during September 2021, SmarterServices launched an Assessment Continuity Survey. 154 persons representing 92 institutions responded. About forty percent of respondents reported that their institution did not include or they were not aware if it included proctoring in their continuity plans.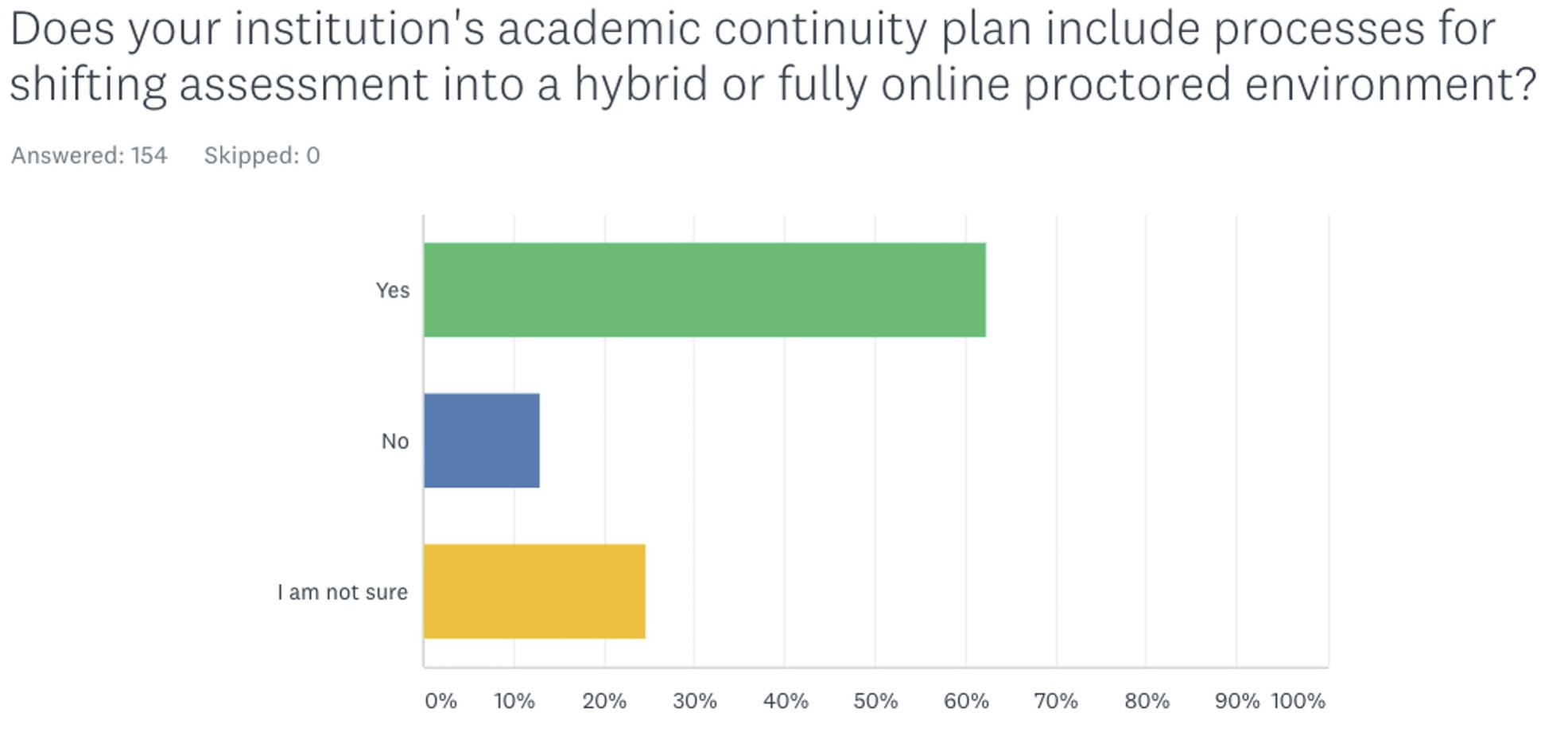 On a scale of 0 to 100, respondents were asked to rate the degree to which their plan could effectively shift testing into an online or hybrid model. The average response was 73. If this was a test that would be a grade of C. This indicates that there is room for considerable improvement in the proactive planning that schools make to avoid ad-hoc, rush to judgment responses when a crisis occurs.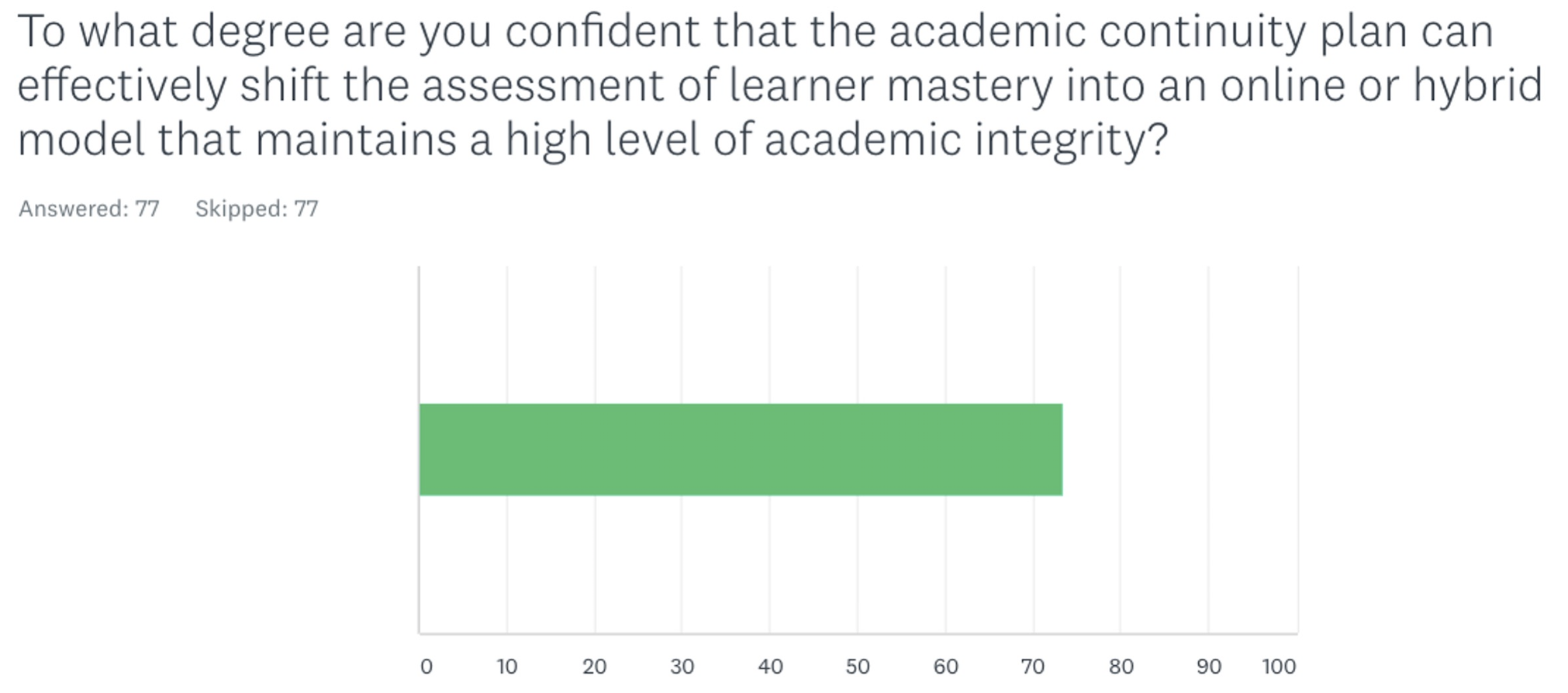 Respondents were asked to indicate all proctoring modalities that were a part of their continuity plans. The top three responses were:
Instructor-as-Proctor
Live, Virtual Proctoring
Hybrid Virtual Proctoring
The three modalities least likely to be included in the plan were collegiate testing centers, proctoring professionals such as HR Directors at corporations, then record-and-review virtual proctoring. Some schools indicated that they shifted to authentic forms of assessment such as projects or portfolios and/or exam configuration strategies such as random question selection from a large item bank coupled with timed questions.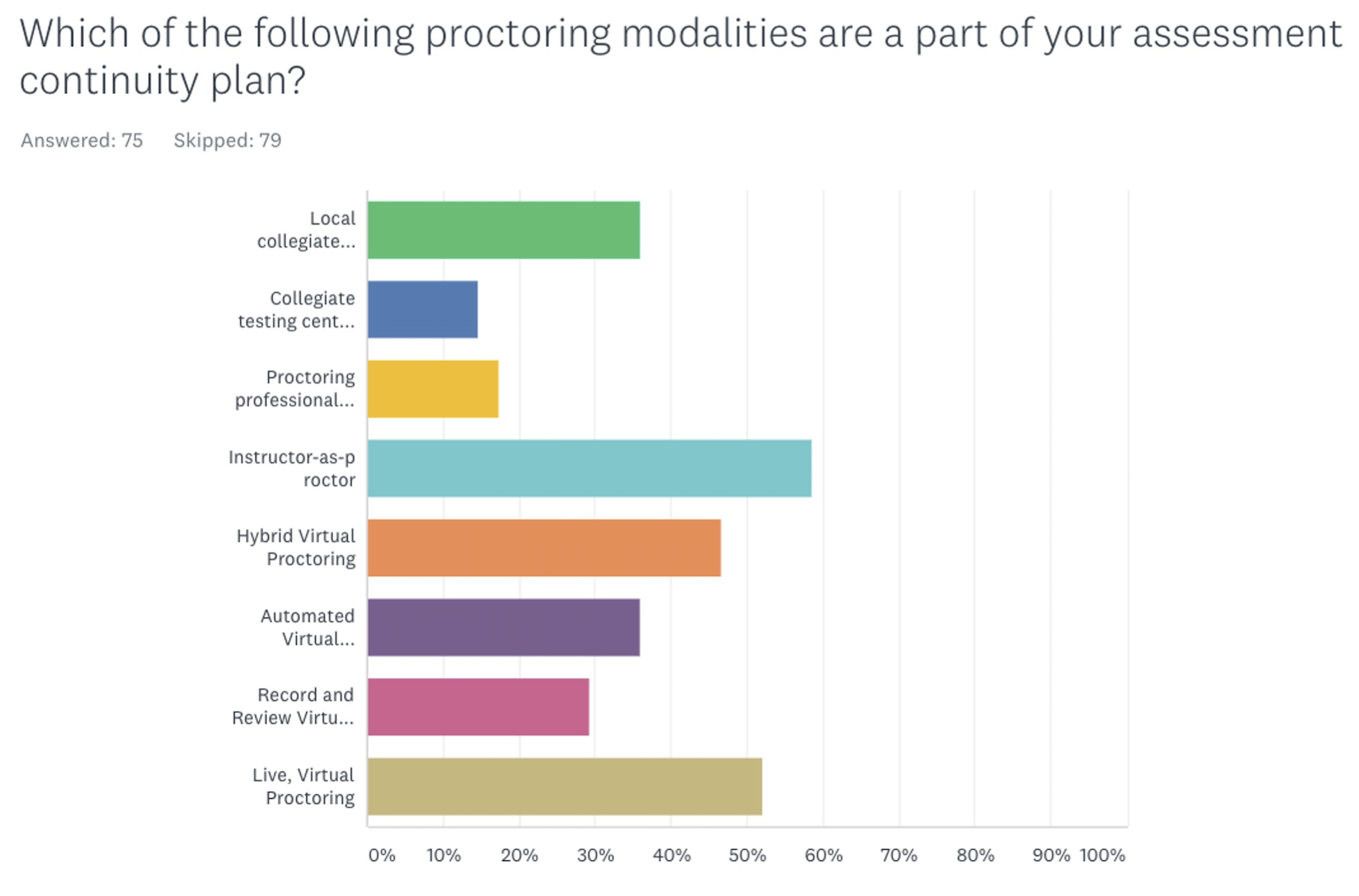 The Importance of Hybrid Virtual Proctoring
As SmarterServices provided proctoring services to institutions during the pandemic, we crafted a new proctoring modality in response to client requests. The form and function of this new modality is congruent with the findings of this Assessment Continuity Survey coupled with the research cited earlier in this blog. The new proctoring modality is called Hybrid Virtual Proctoring and it fits into an Assessment Continuity Plan in the following ways:
It allows the instructor to be involved in proctoring as the virtual proctor from their location.
It allows proctoring to continue uninterrupted to keep the likelihood of cheating level.
It can be quickly deployed since it is integrated with the multi-modal scheduling system of SmarterProctoring.
It provides the deterrent level of live, virtual proctoring but at the much lower cost of automated, virtual proctoring.
It is provided in a resource-sharing model that can include the instructor, testing center staff, eLearning staff, teaching assistants, proctoring professionals, and SmarterServices proctors.
It allows testing centers to continue their operations during a crisis as well as to expand their operations into evening hours even when there is not a crisis.
If you would like more information about Hybrid Virtual Proctoring visit our website to learn about the benefits, costs, and reduced concerns provided by Hybrid Virtual Proctoring. Otherwise, click here to subscribe to our blog for more educational resources.