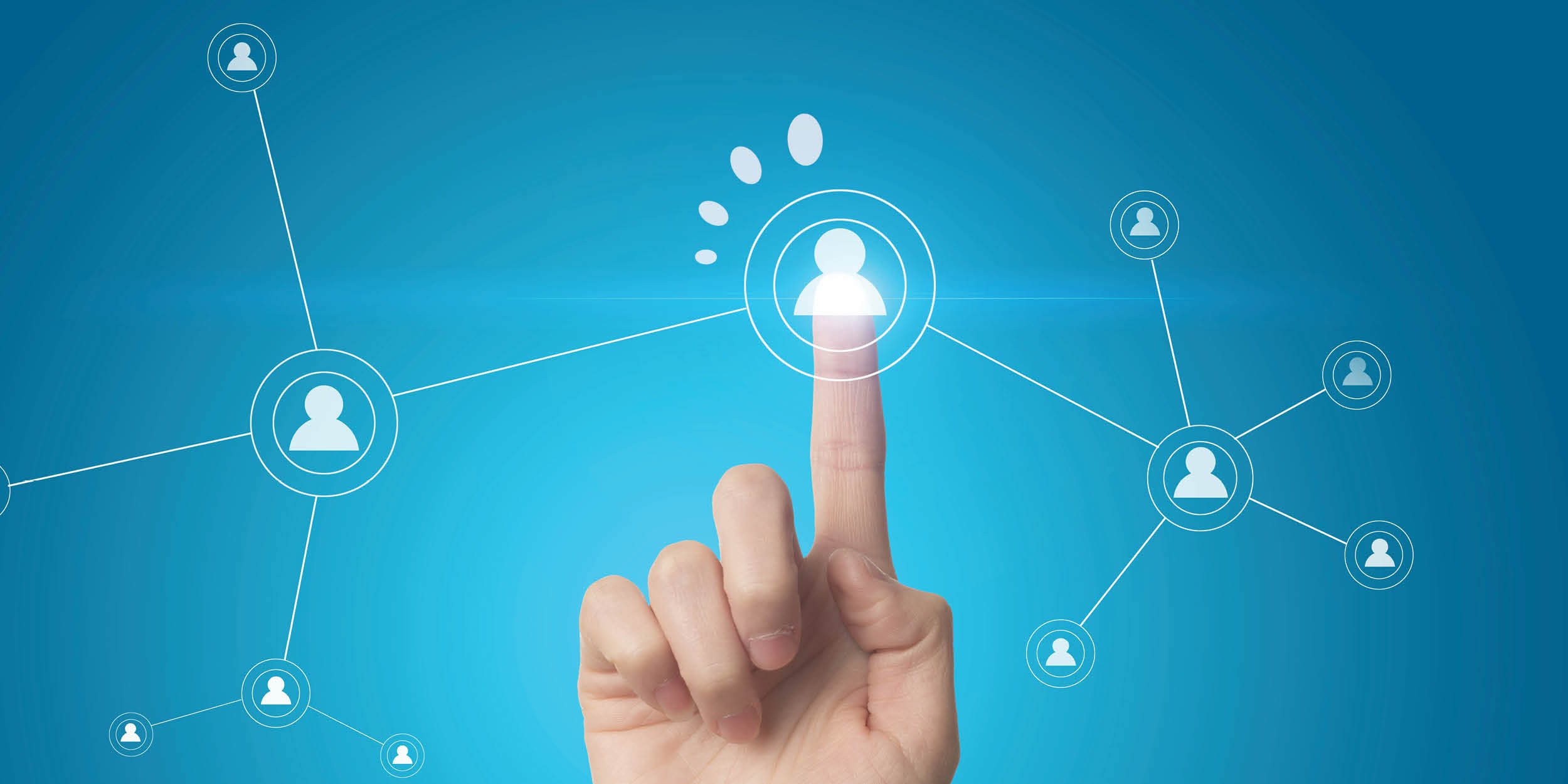 There has been a lot of firsts over these last couple of months. Many students are now studying online for the first time. Also, many instructors are now teaching online for the first time. As we're having conversations with those instructors, one of the concerns they'll often share with us is that they miss their students. However, often what they're trying to say is that they fear that they will not get to know their students in a very personal way when teaching online. After all, education at its heart is an intensely personal experience.
In this SmarterReflections video, I would like to share with you some information about one tool that institutions and teachers could use in order to get to know their students better during this time. Watch the 3-minute video below to learn more and stay tuned until the end for information about how you can receive a free trial.
Don't want to watch the video? Feel free to read the video summary below!
Video Summary:
One way to get to know your students is by collecting non-cognitive data about them. What is non-cognitive data? Well, some consider it to be "soft skills," others consider it to be "grit," but what it really embodies is things like:
Motivation
Procrastination
Willingness to ask for help
Locus of control
And other items that define the learning personality
Imagine you had a tool to measure these traits, attributes, skills, and habits of your students. That would greatly help you get to know these online students!
Luckily, there is a tool to measure a student's non-cognitive skills. The tool I'm referring to is the SmarterMeasure Learning Readiness Indicator. With this, it quantifies learner readiness, specifically online learner readiness by measuring the non-cognitive skills, attributes, traits, and habits. It provides the feedback in a very colorful, graphical score report that's all unique to the student.
Here are a few things that the SmarterMeasure assessment could tell you about your students if you use just two scales of the SmarterMeasure assessment (there are seven scales, but you don't have to use all of them):
1. Individual Attributes
Tendency to procrastinate
What motivates them
How they manage their time
Willingness to ask for help
Persistence
Locus of control
2. Life Factors
Availability of time to study
Support from family and others
Appropriate place for studying
Health
Finances
Wouldn't it be nice to understand all of those things about your students and having meaningful conversations with them about it?
One way that you can foster that conversation is by placing a discussion board question or two in your online course. After students take the SmarterMeasure assessment, they would then respond to the discussion question within the community of the course. For example, let's say that you have a discussion board question about the availability of the student's time. After students answer that question, they can then learn that they're not the only one that's working X amount of hours a week while studying online. Things like that can be very reassuring to the student.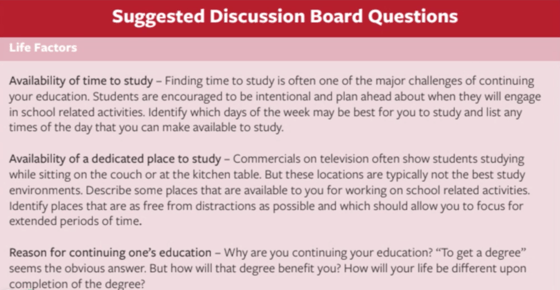 At SmarterServices, we provide resources like the one above that gives you examples of discussion board questions that you can put into your course.
Want to try SmarterMeasure for free?
If you'd like to try SmarterMeasure, click here to email us, mention this blog/video, and we can set up a free trial account for you with 100 free assessments that you can use this semester for your students. If you'd like more information about SmarterMeasure and how it can benefit your institution, click here.