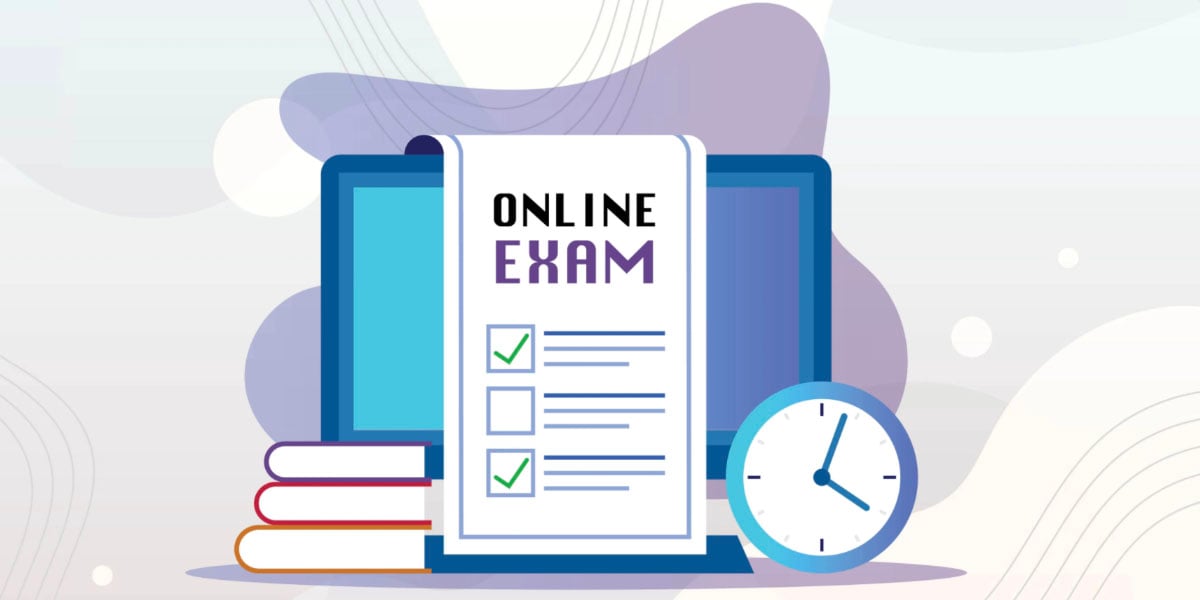 When your students are getting ready to take their first online, proctored exam, it can be scary. However, it helps to prepare them to know what to expect. Here are several tips that you can provide your students with that have helped thousands of learners get ready for their first online exam.
Knowing What an Online Proctored Exam Is
The first step to getting your students ready for their first online exam would be to explain to them what a proctored exam is. When an exam is proctored it simply means that in some way the students are being observed as they take their test. Proctoring is not new. It has been around for hundreds of years. But the technology used for proctoring is new to many students.
The technology that SmarterProctoring provides is known as "automated, virtual proctoring." Instead of a live person observing students, the artificial intelligence (AI) of our system is observing the exam process and the students' environment. Many students have commented that this makes them less anxious than when a live person is watching them take the test.
Knowing What Can/Cannot Happen During an Online Proctored Exam
Unless your students are planning on cheating, they really do not have anything to worry about related to automated, virtual proctoring. However, there are certain actions that may be flagged as an anomaly during the students' online exam. They include:
Leaving the screen: Students should remain in their seat so that their face is visible to the webcam at all times.
Talking: Talking out loud is not allowed during proctored exams. Note that an exception may be made for this if a student has an approved accommodation.
Guests entering in and out of the screen: Students should not allow anyone else to be in their testing area. This includes children and pets. Note that if anyone else in the room speaks that may be flagged as well.
Looking around: While students take their test, it's important for them to keep their eyes on their computer screen. Looking around the room could be flagged as an attempt to view un-allowed resources.
Using outside resources: Students can only use the resources that the instructor approves. This may or may not include items such as calculators or scratch paper.
Taking pictures: Students are not allowed to take pictures with a camera or attempt to take screen captures of the exam content.
Using multiple monitors: Students are only allowed to use one monitor during the exam.
Using a phone: Students are not allowed to use their cell phone in any way during the exam.
Providing this information to your students allows them to recognize what they can and cannot do during an online proctored exam. However, please note that if any of the actions above do occur within SmarterProctoring, the students' exam will not be stopped. In fact, they will not be notified that an anomaly has been detected. Our system will report any testing anomalies to the instructor who will determine if the anomaly is an instance of academic misconduct. If so, they can connect with the student(s) after the test as appropriate.
7 Tips to Being Prepared for an Online Exam
Next, students should expect to be prepared for an online exam. Try taking some time to inform your students about the following actions prior to the start of their automated, virtual proctoring session.
1. Plan Time for the Exam
One of the greatest things about automated, virtual proctoring is that students can start the exam at any time that works for them. But it's important to make sure that their schedule is free from distractions or other responsibilities during the time of the test. Also, remind them to check their course to see what the range of dates is for when the exam will be open.
2. Prepare Their Space
Having a well-lit, private, testing environment that is free from distractions and does not contain any unauthorized material is a key part to succeeding while taking an online proctored exam. For more information about this, I recommend institutions download our free "How to Find and Create a Place to Study and Take Exams" resource and share it with their students.
Students should also recognize that before they start their test, they may be asked to use their webcam to show the walls of their room as well as their desk. They will also need to remove any non-religious/cultural head coverings during the exam.
3. Install the Software
The first time your students take an exam using SmarterProctoring's automated virtual proctoring system, make sure they know that they will need to install an extension in their Chrome browser. It is free and easy to install. Instructions are found in this article and can be shared with your students: "Installing the Chrome Extension."
4. Check Their Equipment
Prior to the date and time of the students' exam, it's important that they to test their computing device, webcam, microphone, and Internet connection to ensure their technology is working properly.
5. Read the Instructions
Providing this document to students has also been helpful before their first online proctored exam: "Best Practices for Automated Proctoring." In the document, students are given complete instructions and details on the best practices for automated, online proctoring.
Also, providing your students with information and any instructions specific to the exam in their course is helpful to the learner as well. For more specific information about Getting Started, System Requirements, and Accessing Support within SmarterProctoring, feel free to point them in the direction of our resources page.
6. Have Their ID Ready
Depending on how the exam is set up, students may be required to hold up an official ID card such as a driver's license or passport to the webcam.
7. Bio Break
Recognize that most exams do not allow bio breaks during the exam. So the student should use the restroom if needed prior to the exam starting.
Now, on to the online proctored exam!
Now that we've reviewed what students should expect from their first online proctored exam, you'll be able to help set them up for success. Through testing in a controlled environment, students can be assured that they are given a fair chance to demonstrate their knowledge.
For more information on how SmarterProctoring can provide a flexible and credible way to manage and administer online exams, click here.