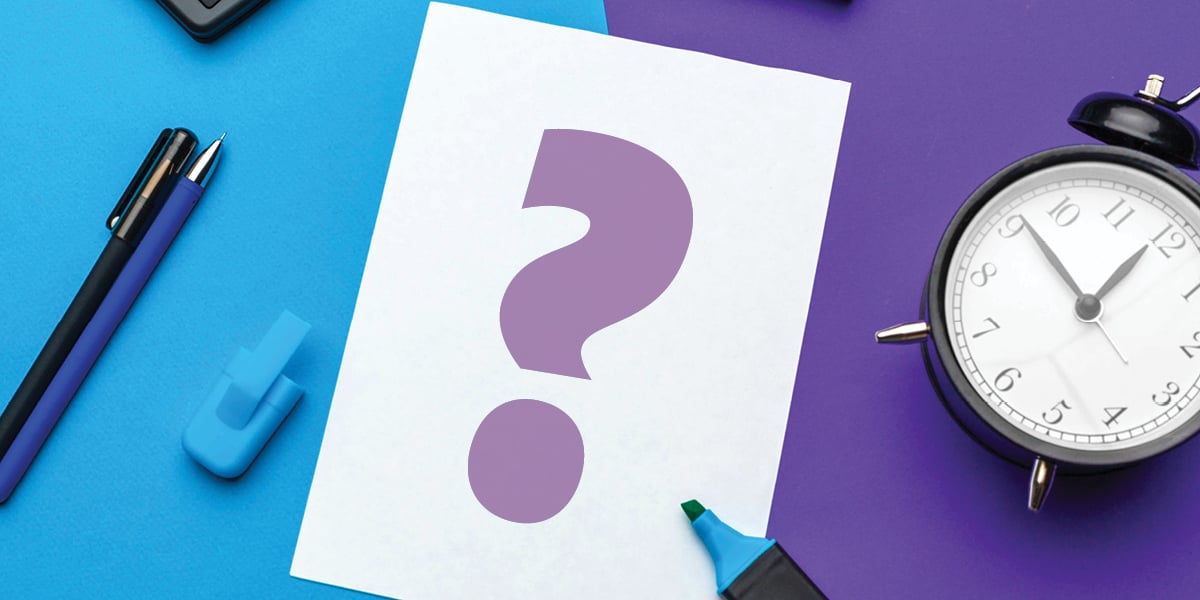 The COVID-19 pandemic forced colleges and universities all over the world to face unprecedented challenges. Even before the pandemic, higher education operating models were under tremendous pressure. According to an analysis by McKinsey & Company earlier this year, many institutions experienced declines in enrollment, watched expenses outpace revenues, and needed to tap into endowments to cover shortfalls. The pandemic exacerbated those pressures.
At the peak of the pandemic students, faculty, administrators, and staff had to learn and work remotely in order to protect themselves from the deadly virus. As the pandemic progressed remote courses, graduation ceremonies, and campus tours became the new normal.
It's not certain what the world might look like after the pandemic, especially not higher education, but in the course of a year working and learning remotely – important lessons have been learned, inadequacies have been revealed, and now it's time to consider the long-term future of online learning. Of all the lessons higher education students, faculty, and administrators learned following the board-based COVID-19 response is that online learning and teaching are in fact possible.
The pandemic forced colleges and universities to expand their online catalogs, and those who previously did not consider online learning as a "real" or even "authentic" education had not only had the chance to experience but realized, that it can be just as real or authentic as being in a physical classroom. Institutions that did not previously have large stakes in the digital world were forced to make changes – to make education possible for millions of students, which shows the potential for scalability.
There were some positives to come out of the pandemic, but long-term, the overall change is still far out in the future. Institutions hoping to sustain the gains made during the pandemic and build up resources and technology infrastructure for online learning will have their work cut out for them. So, what's next?
Reexamining Emergency Plans
In the coming months, and even years, several institutions will likely be reexamining their COVID-19 emergency plans and overall academic continuity plans. Institutions will be looking at the formats and quality of online courses, and in some instances, the emergency courses created during the pandemic could be salvaged.
As the world shifts into post-pandemic normalcy, an opportunity to create long-standing plans for effective distance learning has presented itself, especially for institutions that may have lagged during the pandemic's peak. Now is the time to develop standard policies and procedures for online learning, determine the best technologies, and further develop and improve courses. Rather than discarding all emergency remote courses, leaders should carefully reexamine the courses and consider ways to redesign them to improve their quality and efficiency.
One of the best predictors of the success of a transformation is leadership that is willing to embrace new, innovative approaches that are important to institutional performance. A report from McKinsey suggests leaders develop a vision for the future, as well as a data-driven organizational baseline. They must also engage in their own professional development as they assess what worked and what failed during the emergency. This professional development will afford the opportunity to gain a deeper understanding of online learning and instructional technology – which will help guide future policymaking.
This is also the perfect time for administrators to engage in their own professional development, and assess what did and did not work during the course of the pandemic. This could lead to a deeper understanding of not just online learning, but online teaching as well. Just under half – 49 percent – of instructors surveyed in Fall 2020, saw online learning as effective. The report on the survey, "Time for Class COVID-19 Edition Part 2: Planning for a Fall Like No Other," by Every Learner Everywhere and Tyton Partners, suggests that most professors felt much more prepared to teach with technology and generally credited their institutions for preparing them. Four in five instructors said they had participated in professional development for digital learning to prepare for the fall semester.
And finally, institutions must also ensure the board prioritizes these transformations – board support and commitment is integral to this success. The financial pressures created during the pandemic have revealed to many institutional boards that they need to actively define the strategic direction of their institution and push leaders to make substantial and sustainable operational changes for stability and resilience.
Retrofitting Remote Courses for the Long Haul
As previously stated, courses and instructors utilized during the pandemic don't have to be disregarded as life on college and university campuses shift in a new normal. Administrators will reexamine how these courses and instructors might be retrofitted to new online teaching and learning models. The process of improving the pandemic's remote courses opens up an opportunity for higher education to establish benchmarking tools, checklists, and faculty rubrics – all to measure the quality of online learning. Rubrics are especially important because they play a large role in helping faculty and course developers integrate what's considered an essential element of a course. By taking a creatively prudent approach to morphing the courses fueled by crisis, institutions can plan, improve, and deliver a higher quality online instruction.
The redesign of online learning and instruction will be a collaborative effort, a kind of change that will require lots of sharing and learning from colleagues across the globe, as explained in the book "Higher Education's response to the COVID-10 pandemic: Building a sustainable and democratic future." This is a tremendous time for opportunity and innovation and can spark an endless amount of creativity for learner-centered experiences in higher education. In this next chapter, institutions will look to see how they can change online learning and create even more student-centric models that will lead to greater accessibility for all students.
What's next for students?
During this post-pandemic period, institutions will need to take time to build up or reposition their online learning experience to better serve their students, especially institutions that may have fallen short during the pandemic.
Plans should guarantee students' readiness to learn online, both in normal circumstances and in the event of disruptions. The success of online students won't depend entirely on the quality of instruction, as that's not the case for campus-based students. No matter the type of student, they need non-academic support services, including registration and records, library resources, assistive services, technology support, counseling services, career guidance, structured orientations, and countless others. Institutions must consider building up the capacity and infrastructure to support these services, even online.
The pandemic also revealed the breadth of the digital divide. In a survey by the Chronicle of Higher Education, 65% of faculty members and 77% of administrators reported the challenges of remote teaching and learning were students without access to computers and Internet connections, or those who live in areas of low bandwidth and essentially cut off from educational resources. This also relates to another significant challenge of the pandemic: access to hands-on experiences in science labs, studios, and other specialized learning environments.
In some cases, digital simulations augmented reality, and/or demonstrations in hybrid models were substituted for the traditional classroom – however, these could not be sound solutions for students with poor network connections. Institutions could consider alternative approaches to hands-on experience with pre-packaged instructional materials on CDs, flash drives, e-books – in conjunction with printed materials to ensure that the hands-on experience can be completed in some way.
What's next for technology?
Beginning March of 2020, the pandemic closed campuses and institutions, forcing administrators to scramble together a broad-based emergency remote teaching response and courses for students. Zoom, Skype, and other video conferencing platforms became classrooms. Educators and students turned to BlackBoard, Google Drive, and Microsoft Teams to collaborate over the content. Virtual test proctoring services, including SmarterServices, were in high demand.
In a post-pandemic world, institutions will need to examine the technologies that worked and didn't work, and then identify the long-term technologies that best suit their plans for online course development, as well as rectify any technological shortfalls they faced during the height of the pandemic.
Expanding on other technology that supports online learning would be beneficial to institutions, this includes assistive technologies for teachers or students with disabilities and offering things such as virtual reality, artificial intelligence, e-books or e-textbooks, and more.
It is important to note that while some students thrived in a technology-fueled learning environment, those who didn't found this era of education was too impersonal and not sufficiently engaging. The needs of students who fall into this category can't be filled by an app or artificial intelligence; these students require human interaction and personal attention that was missed during the pandemic. As stated in this Ed Tech Digest article, technology alone can't solve the problem – unless that technology provides personal interactions and customization.
Final Takeaway
The experiences and lessons learned during the pandemic should not be discarded. As different sectors find their new normal in a post-pandemic world, it would be wise for higher education to reexamine what worked well during the pandemic and what did not. Institutions could use those experiences to improve the quality and standards of online learning in the future.
To learn more about how SmarterServices can help your eLearning program and students succeed, click here to schedule a brief time to meet with us. Otherwise, subscribe to our blog to receive more great educational tips to help assist your students and faculty members.