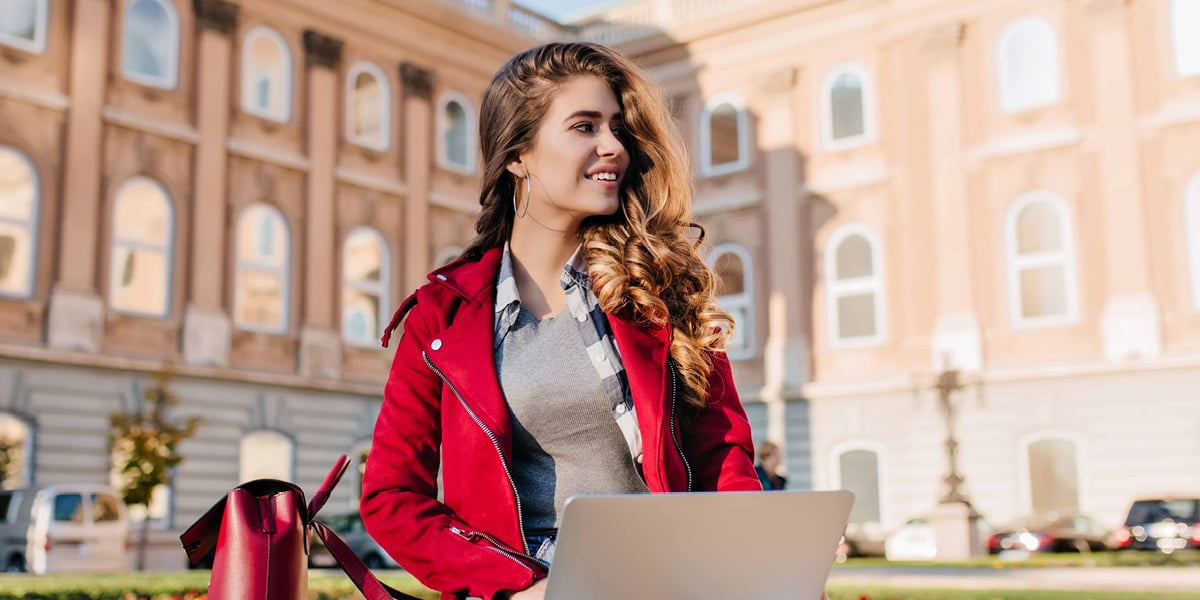 According to U.S. and World Report, 1 in 3 first-year college and university students won't return for a second year. The reasons why often vary from family problems to loneliness to academic struggles and lack of finances. Overall, more than one million students drop out of college every year (Forbes).
This means retention is paramount — not only for the financial bottom line with schools and their programs but because keeping a student enrolled is imperative to their success. A college degree is critical in the success of today's workforce and can lead to long-term financial gain, job stability, and higher career satisfaction (SNHU).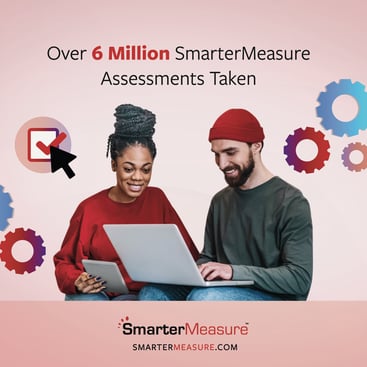 This is why over 1,000 universities and colleges across the country have utilized SmarterServices'
SmarterMeasure Learning Readiness Indicator.
We are excited to announce that we've reached a massive milestone. 6 million students have taken the assessment — meaning 6 million students better understand their strengths and the factors they need to overcome to obtain their degrees.
"To us, the 6 millionth user is not just 6 million notches on our belt or 6 million dollars we've collected — this is 6 million students that we've helped to get the support they need to stay in college," said Mac Adkins, Founder and Chief Academic Officer of SmarterServices. "We're so excited about this because it's an indication of not 6 million institution milestones, but 6 million personal milestones. The SmarterMeasure Learning Readiness Indicator is all about helping students succeed — it's a student-focused tool."
The SmarterMeasure Learning Readiness Indicator is an online assessment of a learner's readiness for studying in an online or technology-enriched environment. Moreover, the learning assessment allows colleges and universities to measure a student's level of non-cognitive readiness for higher education.
Overall, it ensures that students can not only determine their readiness and challenges they may face, but what kind of support they will need before they take their first class or very early in their college experience. The right support for non-cognitive readiness can improve retention rates, which impacts colleges and universities in a variety of ways.
A great example of SmarterMeasure improving retention rates at an institution is how it has been implemented at Spartan College of Aeronautics and Technology. Spartan has provided training to more than 100,000 pilots and technicians from throughout the U.S. and more than 60 countries since 1928. With four locations in Tulsa, OK, Broomfield, CO, Inglewood, CA, and Riverside, CA, knowing which students were a good fit for their online programs and how to improve first-year retention rate is an important aspect of creating a high-quality education for their students.
Spartan uses SmarterMeasure as a first-year mentoring and advising tool, assessing students' technical competency, technical knowledge, learning styles, and other life factors within SmarterMeasure. After collecting and analyzing the data gathered from the assessments, the institution can better determine whether their students would be a good fit for online versus in-school courses, as well as connect with students on ways they could improve not only their learning skills but their overall experience at Spartan. Now, every first-year student at Spartan College is required to take SmarterMeasure to determine their own strengths and opportunities for improvement.
"For the success of students, SmarterMeasure is integral to onboarding," explained Tara McLaughlin, Senior Customer Success Manager.
"This tool ensures a student's trajectory is on the right path. SmarterMeasure helps institutions identify and diagnose where they need support and where the student is thriving and ensure they continue to flourish in those places. The assessment takes a holistic approach to supporting students and is completely different for every student who takes it. When implemented early in a student's journey through higher education, institutions can personalize conversations and resources to create a culture of success."
Learn More About SmarterMeasure
Check out these resources below to continue learning more about how you can increase your student success and retention rates through SmarterMeasure: