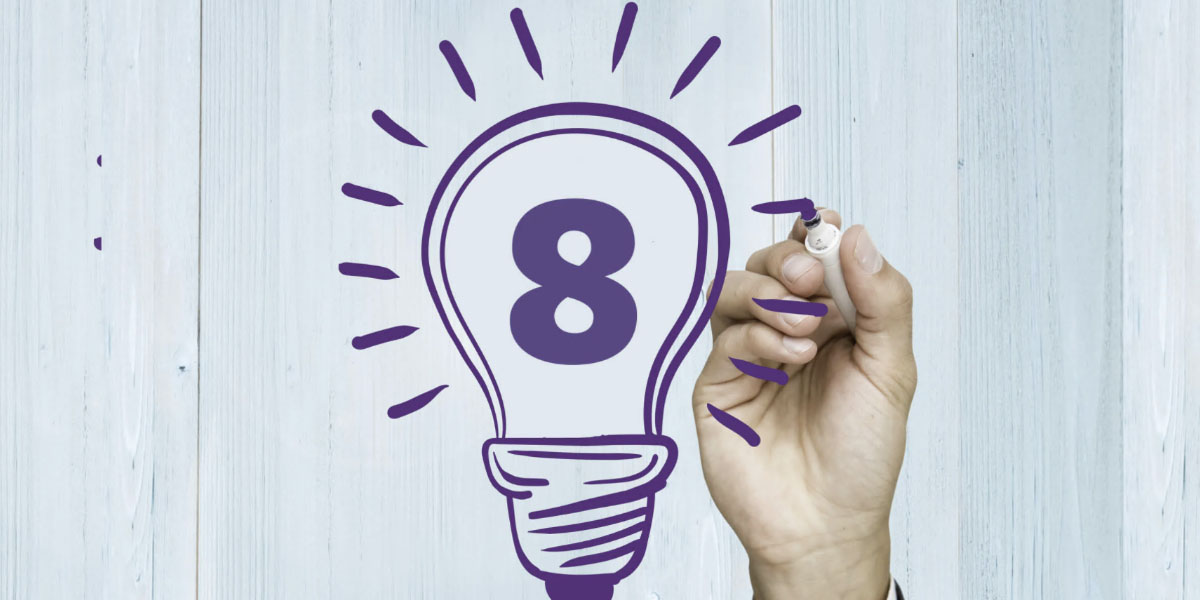 A frequent topic of conversation recently with eLearning directors has been, "What factors should our school consider when choosing a proctoring platform?"
Take a look at this short video to learn the top 8 considerations for selecting a proctoring platform that will work well for both your institution and your students.
Don't want to watch the video? No problem! Keep scrolling to check out the video summary below.
Video Summary:
A Historical View of Proctoring
Before addressing which factors your school should consider when choosing a proctoring platform, it's helpful to take a historical view of proctoring as a whole.
Proctoring has been around for many decades and in many different forms. For example, traditionally, there have been teaching assistants who assist the professor in proctoring an exam. Another traditional method would include testing centers on colleges and universities that assist with proctoring. And finally, there are even some schools that allow an approved proctor professional like an HR Director at a corporation or a pastor of a church when it comes to proctoring exams.
However, a little more than a decade ago, eLearning necessitated the invention of virtual proctoring and different forms of virtual proctoring evolved.
First, there was live virtual proctoring where a human would watch students take the test in real-time. After that came record and review where the session was recorded and students knew that a real human would be reviewing it after the session. Then evolved automated proctoring where artificial intelligence (AI) was watching students and flagging anomalies.
Fast-forwarding to today, there are new forms such as hybrid proctoring evolving where the AI detects the anomalies, then triggers someone such as a test center employee or the instructor to look in live during the proctoring session.
Overall, the impact of COVID-19 has prompted the expansion of automated virtual proctoring. This was for a few reasons: First of all, it was a very low price point. And secondly, it was scalable across a large enterprise.
Top 8 Considerations for Selecting a Proctoring Platform
So, as eLearning directors seek proctoring solutions that meet the needs of all of these constituents, here are the top 8 categories of needs that they should consider:
Needs
Flexibility
Features
Scalability
Standardization
Transparency
Security
Cost
Let's jump into each one of these considerations and how they play a part in selecting a proctoring platform.
To follow along, download our free Proctoring Platform Worksheet in order to assist you in selecting the right proctoring platform that will work well for your students and your institution. This download will provide you with a helpful checklist of the top 8 considerations you should evaluate proctoring platforms.
1. Know Your Needs
The first thing that a person or a committee of persons need to do as they are evaluating proctoring solutions is to know their own examination needs. To do this, it's important to answer the following questions:
What is the volume of proctoring that you will need?
How many courses will contain a proctored exam?
What are the number of enrollments in those courses?
How many exams are in those courses?
How many faculty will need to be trained or supported?
You also need to understand the nature of your exam. For example:
Is there variable exam rigor? Do some courses have high-stakes for final exams?
What about third-party publisher content that may be in specialized assessment engines that would need to be proctored as well?
If you haven't already, we recommend downloading our free Proctoring Platform Worksheet to get a jump start on answering these questions and organizing your information. Once you have the answers to those questions, you can move on down to the second consideration.
2. Flexibility
The second key consideration is flexibility. You need to have a proctoring system that can handle multiple modalities of proctoring and is flexible based on the needs of the faculty, their courses, their assessments, and their students. Ideally, you need a proctoring system that manages all modalities of proctoring. That would include:
The instructor as proctor
A local testing center
A testing center at another institution
A professional testing center
A proctoring professional
The full spectrum of virtual proctoring:

Automated virtual proctoring
Live virtual proctoring
Record and review
Hybrid
What is needed is a system that manages the approval of all proctoring professionals as well as all of the communication that needs to take place between the faculty member, the proctoring professional, and the students. Once you determine the amount of flexibility you need, it's time to move into consideration number three: Features.
3. Features
As you are considering proctoring options, there are several essential features that you'll want to ask about. First of all, you'll want to know if it has an integration into your particular learning management system (LMS). You'll also want to know if it has the ability to integrate with different assessment engines, especially those offered by publishers.
Certainly, you'll want the system to be robust with a large amount of up-time which is often made possible through redundant systems.
You'll also want an easy process that is automated as much as possible for students when onboarded into the exam.
Next, you'll want to make sure that your students to be able to schedule their exams at any time. And perhaps even allowing them to do this via their mobile devices.
Finally, you'll want in-depth reporting coming out of the proctoring system.
To determine which proctoring platforms have the features you need to be successful, get started by downloading this free, easy-to-use proctoring comparison checklist.
4. Scalability
Another factor of a proctoring system that you want to consider is the scalability. You'll want the ability to dial the volume up or down based on circumstances. You'll also want to be able to talk with your proctoring provider about their plans for increasing their staff during periods of high volume or during a crisis such as a hurricane. You'll need a pricing model that scales with usage and you'll need the ability of your proctoring provider to scale student support based on high levels of volume.
After you consider the scalability of the proctoring platform you're evaluating, it's time to consider the standardization of the platform.
5. Standardization
As you are considering a proctoring solution, you will need to think through, "What aspects of the student experience needs to be standardized?" and then plan for a proctoring system that can help with that standardization.
For example, does the proctoring platform your considering allow you to
Give standardized descriptions of proctoring modalities across all of our courses so that students are not confused?
Create policies that are consistent from course to course about how students can schedule, re-schedule, or request refunds?
Create standardized processes for learners who need accommodations?
Provide standardized verbiage about technology requirements?
Offer information on how students can test their technology before the exam or what they can do if they do not currently possess the minimum technology?
Have a standardized way for faculty and the institution to respond to anomaly reports?
Offer standardized training across all faculty and students?
Knowing if the proctoring platform you are evaluating has these aspects of standardization is an important factor in choosing the right proctoring partner.
6. Transparency
A current topic regarding proctoring is the topic of transparency, especially for students. While students need to understand that proctoring is a deterrent, they don't need to be in the dark about how they are being observed. This is where transparency comes in.
Students should know what technologies are being used to monitor them. That could include webcam, microphone, keystroke logging, facial recognition, artificial intelligence, and geolocation.
Students also should be aware of the school's policies and procedures for when an anomaly is detected. And they should be assured that those policies and procedures will be carried out consistently from course to course.
Finally, students should know who they can ask if they have questions or concerns about proctoring. And students should know the options for proctoring modalities and how they can select each one.
If the proctoring provider you are evaluating offers language regarding these transparency items, you know you're on the right track to selecting a great proctoring platform.
Make sure you download our free Proctoring Platform Worksheet to help you select the proctoring platform that works best for your institution.
7. Security
When students' exams are proctored, there is quite a bit of information about them that is collected. Addressing students' privacy and security concerns is one of the major considerations when selecting a proctoring platform.
For example, students should understand how that data is being secured. They should know what data about them is being collected, transmitted, and stored. They also should know how they can request that that data be deleted.
Students and schools also should know how they would be notified in the event of a data breach.
With that, schools need to understand how long the proctoring provider is protecting the security of the exam content.
Once security is evaluated, it's time to move on to the final consideration when selecting a proctoring platform.
8. Cost
Finally, when considering a proctoring platform, you should know your options when it comes to cost. Who will pay for the proctoring services? Will it be the students? The school? Or a combination of them both?
If the students are required to pay for some or all of the proctoring service, how do they pay that vendor? Or do they pay the school through a fee?
If a proctoring professional is paid, how is that money transmitted?
And if a school pays a vendor, what is that payment schedule? Is it monthly, quarterly, by semester, or annually?
Considering all of the costs that go into adopting a proctoring platform will be key to successfully choosing the right one for your institution.
Choosing the Right Proctoring Platform
When it comes to choosing the right proctoring platform for your institution, all 8 of these things need to be discussed in advance. Doing this will ultimately ensure that the system you choose is equitable for everyone involved.
As you consider which platform is the perfect fit for you, be sure to take a look at SmarterProctoring. SmarterProctoring provides a flexible and credible way to manage and administer proctored exams with support for face-to-face and online proctoring. By integrating with your institution's current LMS, it helps eliminate manual tasks and ensures that your university can offer a safe and reliable testing experience for all students and teachers. To learn more or schedule a demo with us, click here.
For more information on how you can select a proctoring platform that fits your needs, check out these resourceful articles and free downloads: