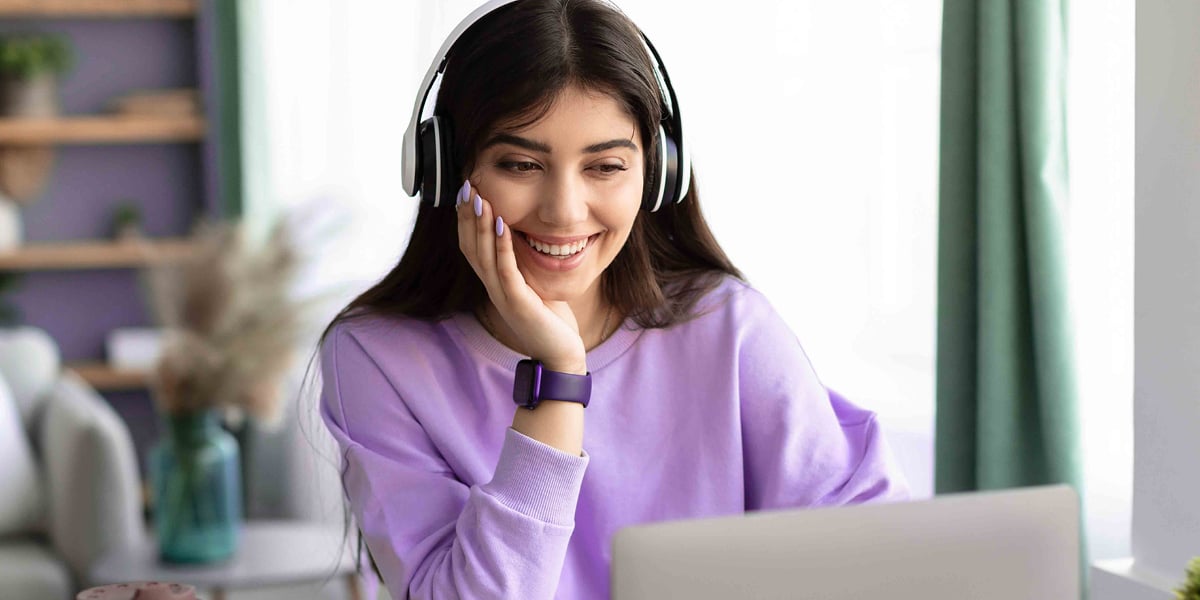 Having proctored over a million and a half exams, we've seen just about everything when it comes to the student proctoring experience. The vast majority of students have very positive experiences with no problems to report.
However, there are a few students who do experience difficulties. It is often the stories from these negative experiences that get told in the press and therefore shape public opinion about proctoring. To help set the stage for what a positive proctoring experience should look like, take a look at this blog and video overview as we'll consider 11 characteristics of a positive proctoring experience for students.
Don't want to watch the video? Check out the video summary blog below.
Video Summary
What a Positive Proctoring Experience Should Look Like
Creating a positive proctoring experience should include the following 11 characteristics:
CLEAR — In the assignment
CLEAN — In the user interface
CONVENIENT — In the modalities
COMMUNICATIVE — In the dialogue
CONSTANT — In the functionality
CONNECTED — In the network
CONFIRMED — In the authentication
COMFORTABLE — In the conditions
COURTEOUS — In the support
COMFORTING — In the experience
CORRECT — In the anomaly flagging
Keep reading as we'll explore each one of these 11 things in-depth throughout the blog.
Incorporating Clear, Clean, and Convenient Attributes in Your Proctoring Experience
A positive proctoring experience starts with clarity in the assignment. A well-written syllabus will define what course content is being assessed, when the exam should be taken, how it may be proctored, how long it will last, and what resources may be used during the exam.
Next, the user interface through which the student selects their proctoring options should be clean and intuitive. On-screen instructions should prompt the student on the steps they need to take to plan for the proctored exam. This may include scheduling the exam, locating a proctor, and perhaps even paying for the proctoring service.
Convenience is also a key factor in a positive proctoring experience. SmarterProctoring is the only proctoring platform that provides students with the full spectrum of face-to-face and virtual proctoring modalities. These options may include instructor-as-proctor, your school's testing center, a testing center at another school, a proctoring professional such as an HR Director at a corporation, automated virtual proctoring, record-and-review virtual proctoring, live, virtual proctoring, and finally a new proctoring option called Hybrid Virtual Proctoring through which your instructor/testing center employee is the person monitoring the exam via virtual proctoring. Overall, SmarterProctoring provides a positive experience in that allows institutions to select the proctoring modality that is the most convenient for them.
Incorporating Communicative, Consistent, and Connected Attributes in Your Proctoring Experience
Next, a positive proctoring experience should allow the student to easily communicate with the instructor and/or the proctor if needed. This communication should also be secure, not just random emails that can be overlooked. SmarterProctoring provides an internal communication tool that archives all communication and actions leading up to the proctoring event.
At its most basic level, the proctoring software should simply work. One of the most frustrating experiences for a student is that their focus is taken off of the course content because some element of the proctoring software is not functioning properly.
Network connectivity is one of the primary culprits of technical problems. SmarterProctoring also allows for and encourages students to test their network connections prior to the testing event to make sure they have adequate bandwidth.
Incorporating Confirmed, Comfortable, and Courteous Attributes in Your Proctoring Experience
A necessary step in the proctoring process is to make sure that the person taking the exam is the actual student. A positive experience accomplishes this in a way that is quick, easy, and secure.
The testing environment is an important part of the proctoring experience. If it is in a face-to-face setting, factors such as temperature, smells, surrounding sounds, movement of other persons, and comfortable seating should be controlled. It is also important to understand if a bio-break is allowed and to plan accordingly.
Sometimes things do go wrong, even in a positive proctoring experience. When that happens and the student needs to reach out to the Support Department for assistance — this should be a courteous, respectful, and helpful event. They should engage with a support agent who is knowledgeable and responsive. If there is indeed a technical issue, it should be escalated and resolved as quickly as possible. The student should be kept informed about the status of the issue resolution.
Incorporating Comforting and Correct Attributes in Your Proctoring Experience
Can a proctoring experience be comforting? We think so.
We understand that the process of taking any test can foster anxiety. We also understand that if the proctoring experience gets in the way of your students' focus on the test that this creates even more anxiety. We get that students' grades on tests are one of the more important things in their life. Because of this, we work daily to improve SmarterProctoring so that it is a seamless experience that helps students to be comfortable during the proctored exam.
Finally, and perhaps most importantly, the proctoring software must be correct in its monitoring. Whether this is a face-to-face person who is monitoring or computer algorithms and biometrics monitoring students via virtual exams, if a testing anomaly is reported, the facts of the event must be correctly presented.
Continue Creating a Positive Proctoring Experience for Your Students
If you are not happy with the proctoring experience provided by your school, encourage them to take a look at SmarterProctoring.
To learn more about how SmarterProctoring can create a positive proctoring experience, check out these blogs and free downloads:
Blogs:
Free Downloads: